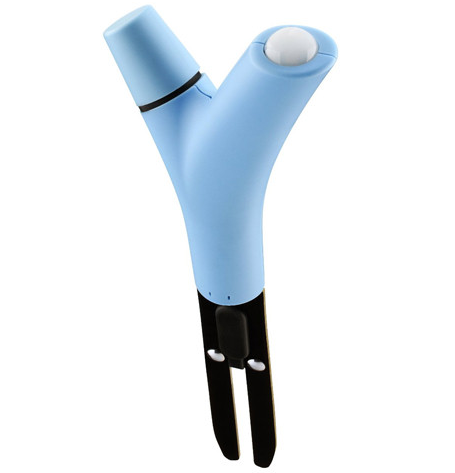 If there's one thing I'm never really much good at, it's watering the plants. During my recent bike ride to Paris pretty much everyone at home forgot and my hanging baskets sadly fired dried up and became hanging soil carriers.
It's either a sad statement on modern life or a useful gadget. I'm going to sit in the "cool gadget" camp as the Parrot Flower Power does more than just warning you if your plants haven't been watered. This interestingly-designed Parrot Flower Power sensor will sit in a pot or your garden and will measure soil moisture, fertiliser, ambient temperature and light intensity.
You can see the sensor in action in the video below..
There's an app to go with this too. It is currently only available for iOS (Android version coming soon), has a database of more than 6000 plants, trees and vegetables, so it definitely knows more than I do. All I know is that I can grow weeds fairly easily.
The app will connect your Flower Power to the Parrot Cloud (via 3G/4G or Wi-Fi) where the data is analyzed. You can buy the Flower Power for £49.99 from 2tech and, once you've hooked it up to the Parrot Cloud, you'll get notified when your plants need water, fertilizer or light. It'll even tell you if the temperature is wrong.
Oh, and we shouldn't tell you but Pixmania have the thing for £39.99, which is a tenna cheaper.