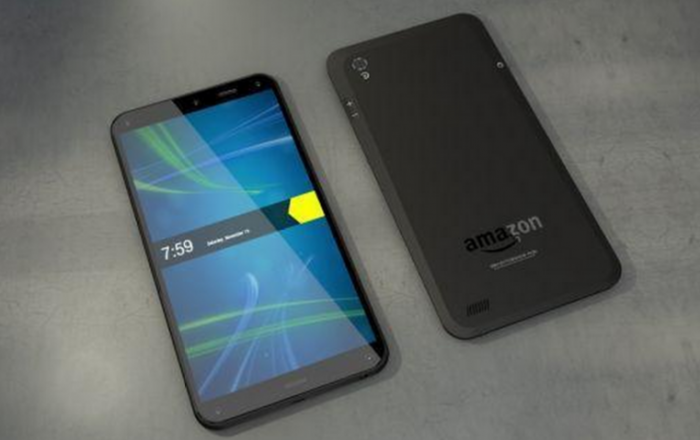 Anyone who keeps their ear close to the ground in the tech world may have heard the speculation with regards the new Amazon Phone which is due to be launched on June 18th.
Amazon have released a video which is real teaser; you see a group of individuals extolling the virtues of a product which lies just out of view. This product could be a new tablet, or as suggested a new smartphone, with people tending towards the latter.
http://www.youtube.com/watch?v=erUZQ9GK0sE
Amazon has been amongst the movers and shakers in the world of technology, with the successful release of the Kindle Fire/Kindle Fire HDX tablets.  The tablets run off a tweaked version of Android, so you'd imagine that a smartphone is the natural next step for the company.
Amazon certainly appears to be trying to forge a private niche in the market, with the advent of Amazon Prime, and Amazon Prime Instant Video; all developments which act by way of tying consumers into their own world of music, apps and media, in a similar manner to Apple.
There's been a lot of speculation that the new Amazon smartphone might have a 3D user interface.  The way the participants in the video move and sway, whilst looking at the object (which we can't see) would suggest that this theory is more than credible.  "It moves with me", says one, "I don't think I've ever seen anything like this", exclaims another, "it's seamless", one man marvels.
It's probably more productive to think of a 3D UI less in terms of media images projecting from the screen, but rather as a UI which could potentially move apps and screens into discernible layers as you turned your head.
You'd question whether there's a way into the market for a brand new high-end phone with a high-end price tag. A cheaper phone that could bundle users into services like Kindle and Amazon Prime could be a wise move for Amazon, who may pitch the phone as something of a loss leader.
There've been leaks that the Amazon phone will have a 4.7" display, 2GB RAM, a 13MP camera, 720p resolution, a Snapdragon processor, and an interactive chat app called Evi.
Launching new products in the world of the smartphone is all about leaks, hearsay, and speculation.  If the Amazon phone does have an effective 3D UI, it could revolutionise the market, or at the very least, a successful phone could boost Amazon's fortunes by drawing customers in to Amazon's growing list of services.