Most smartphones have a range of shooting options on the camera. The panoramic setting is probably one you've tried, but despite all the clever wizardry and screen overlays in panoramic mode, there's always some slightly odd-looking shots.
This, then, is the Panoramic Pod. A device which you clamp your phone into and, through some magic, it'll create perfect panorama shots.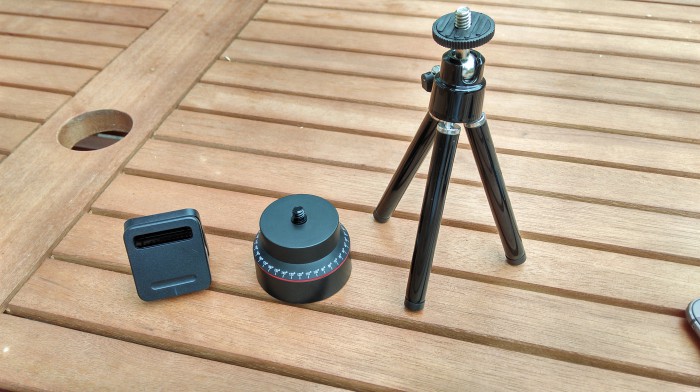 The device comes in three parts – a tripod with extendable legs, a wind-up and release mechanism plus a holder for your phone. You basically screw the three items together, set your phone to take a panorama shot, then position it and fire.

In practice the device worked utterly flawlessly. It'll do 240 degree panning which, when I tested it with the HTC One M8 below, was spot on for a panoramic shot. There's no batteries to worry about either. It's kinda low-tech but also rather clever at the same time – it's wind-up! 🙂 Just pop your phone in, wind the mechanism to the required amount of degrees (I usually just wind it up fully to the 240 degree max) and then you tell your phone to start the shot.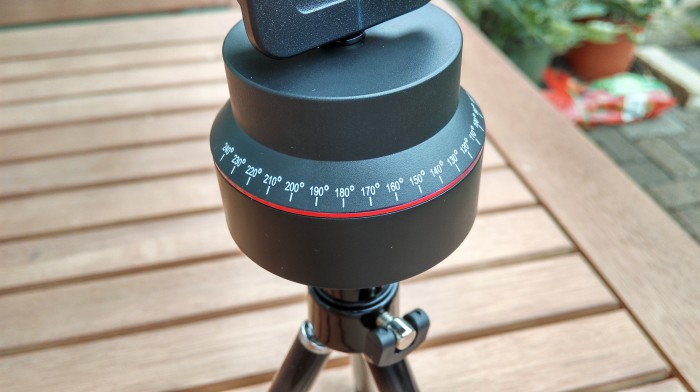 The result, provided you've got the extendable tripod legs set correctly and the phone rotates on a proper horizontal axis, is a perfect shot.
Here's a video of it in action. They tell me that I should've had my camera the other way up (vertically) but hey..
The Panoramic Pod is available from places like Amazon for £12.35. There's other stores like I Want One Of Those selling them for a bit more.
The legs on the tripod extend out, but I did find that these sank back down under the weight of the HTC One I was testing, so I didn't often extend these. One other minor gripe I had was that the wind-up mechanism didn't lock in place before starting its turn – I had to hold it, but this wasn't a major issue.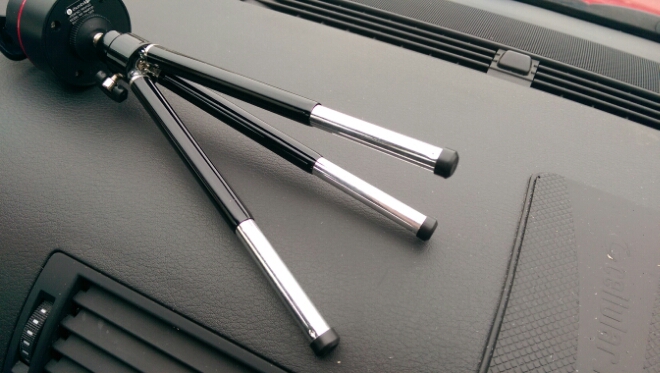 You can always use this as a regular tripod stand too. The clamp that holds your phone at the top is sturdy and strong, plus it has soft rubber grips so it won't scratch your screen. You just unscrew the centre section and off your go. Perfect.
All in all, a great little accessory for those photo fans wanting a clear and stable panorama. If you want to see some examples, here's a couple of shots I took using the stand..