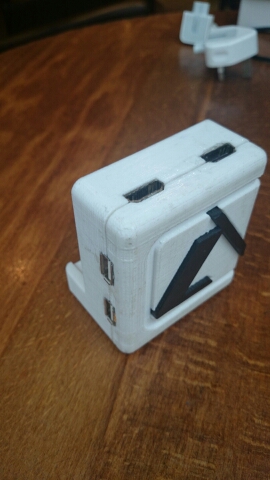 Our frequent readers will know that I had a meeting last night that I was quite excited about. It was with a man who has a vision of the future. This vision was brought about by something that was missing in his life and that of his friends. He found shortfalls in existing products but, unlike most of us, he decided to do something.
Roll on a short period of time and 11 variants (or test-beds if you will) and we are greeted with the Lambda device.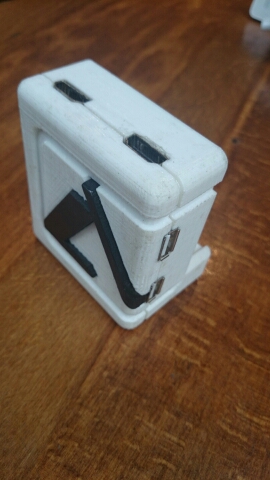 So what is it?
This is a wireless hotspot extender, thin client running Linux, Smart TV extension, streaming client, micro computer and whatever else you want it to be (within reason). Essentially what we have here is a Linux based micro computer which, in conjunction with the mobile app, will allow you to interact with your connected home in ways that we cannot yet fully conceive.
It will also allow you to stream content from your main PC over your home network regardless of your location in the house/office. It could also potentially be a Steam gaming system further down the road.
As mentioned it will primarily be controlled from a smartphone app on either Android or iOS, however if wanted you could hook up a keyboard and / or mouse via the inbuilt USB or the inbuilt Bluetooth. It will work as your PC if you need it to.
The team are working on a Pebble watch app that is currently in development.
I can't get over how cool it would be to be able to change my media stream from one room to another just by the Lambda knowing where I am via the watch I am wearing. This is some real Dick Tracey stuff here.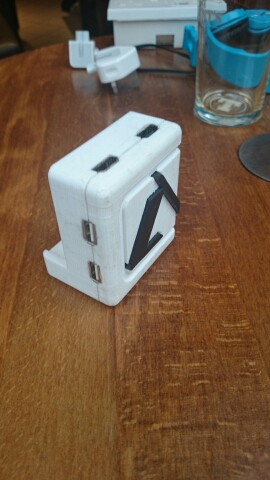 So when will this awesome device be available to buy in shops? Well that, dear reader, is where you come in. These guys are on Kickstarter and they desperately need your input to get them going. I know that I am going to invest for one as I truly believe that this is going to be a ground-breaking product that helps us drag our homes and offices into the 21st century and into realm of the connected home. Remember that if you do pledge and it doesn't reach its goal then it's not the end of this journey. The team are going to keep on plugging away until they have a product to sell. Also Kickstarter will not take any money until the goal has been reached so it doesn't hurt to invest.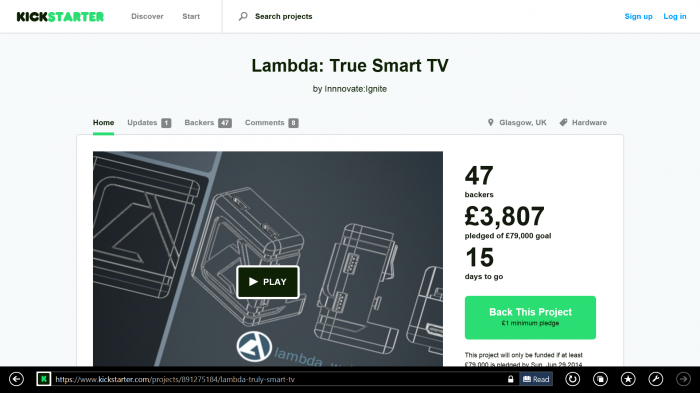 Check out what they have planned on kickstarter here.
I speak more about this on the podcast too, so it is worth a listen to hear the thoughts of some of the team. Also keep your browser pointed here as we will have an exclusive hands-on session with the product as soon as possible.