This evening I am having a meeting. This meeting will be taking place in a bar. Some drinks will be drunk and words will be exchanged.
It sounds quite dull and mundane.
However, the meeting is with a very interesting chap by the name of James Hepburn. Chances are you won't have heard of him. At the beginning of this week I hadn't either
What makes James interesting is what he has designed, and the fact that if he achieves his goals his product will be in every home in the country soon. James is the lead designer/developer for a company called Innovate:Ignite – a Glasgow based firm who have designed the Lambda device.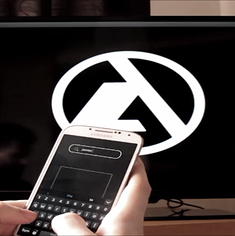 What the hell is the Lambda device when it is at home? Well, it's the device that will make any TV a smart TV whilst connecting to your broadband at the same time. All this without having to drag wires all over your house. The device is in Kickstarter phase right now so it is not definite yet but hopefully this is where we can help.
Here is a bit of spiel from the company's marketing page…
"The Lambda device is the pioneering first product from Glasgow based Innovate:Ignite, a company founded and run in the heart of the city. Their invention allows the user to experience "Truly Smart TV", a TV which allows the user to finally access every HDMI device in the house, no matter where, through one easy-to-use source. Even allowing their TV or music to move throughout the home with the user or control their smart home devices, such as energy monitors."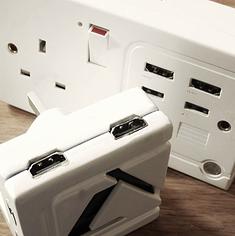 Sound pretty interesting doesn't it? What I really like about this is that the company was founded by a Scottish guy. James founded it off the back of a project inspired by the undisputed Daddy of TV – John Logie Baird. James also studied in the same halls as JLB did.
So keep it glued here for more info after I meet James this evening. If in the meantime you want to find out more then here is the Kickstarter video.
https://www.youtube.com/watch?v=j-Gc-Br1BGk&feature=youtube_gdata_player%20http://kck.st/1hisZv7