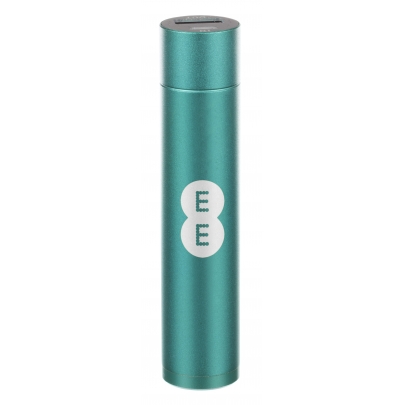 Are you one of the lucky few (thousand) people off to the Glastonbury Festival this year? How are you planning on keeping your phone charged in the muddy campsite after filming 64 of your favorite bands and uploading them to YouTube?
A backup battery is a good idea, but one that'll last all weekend is going to weigh more than the 24 pack of cider your smuggling in!
Good old EE have come to the rescue. For a poultry £20 you can buy a 2000mAh battery pack before you leave for the festival, charge it (and your phone) at home, then when they've both run out just take it to the EE "Exchange Cabin" and swap it for a fully charged one. You can swap the Festival Power Bar as many times as you need and you get to keep it after the festival's finished.
£20 for a backup battery much like the Ravpower Lister Series Power Bank RP-PB08 that I reviewed recently is quite steep, considering the Ravpower is £11.99 and has 1000mAh more capacity but, if you're going to use the swap out facility a couple of times, I reckon it's a fair price.
You don't even have to be an EE customer, so everyone can fill their boots (once they're emptied out the mud!).
More details are available on the EE website, or as part of the press release below. which also mentions that there will be free "4G powered" wi-fi.