In a recent application to the United States Patent and Trademark Office, Samsung have given some hints about what they think a new smartwatch could look like and how a user could interact with it.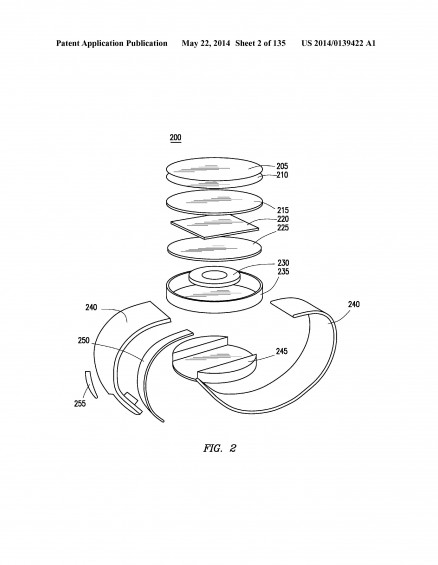 The answer to the design at least, is very similar to the Motorola 360. I suppose that could be leveled at any smartwatch with a round face though. Whether this is an Android Wear device or a Tizen powered device remains to be seen but what is clear from the patents is that Samsung don't intend to just stop with watches, the device is also includes options to be worn as a brooch or key chain.
The wearable gives you full control of the device including a possible camera via a set of gestures on the watch face, over the watch and even on the strap itself. After the Gear 2 Neo and the Gear Fit it wouldn't be a surprise to also see a heart rate monitor in the device to link up with S Health.
There are conflicting rumours flying around the internet as to whether the new device is a standalone, whether it will be a new member of the Gear range or the first Android Wear device.
Source: SammyToday