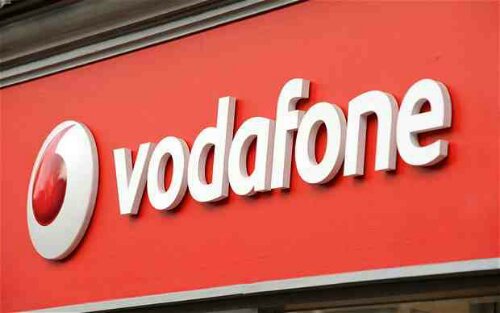 Smartphones. Usually high powered. Usually pretty pricey. Usually they tie you into a long contract where you're paying a bit more per month for the latest shiny thing.
Vodafone got in touch with us to promote their "Affordable Smartphone Campaign". They didn't send us any money. They didn't even offer us a bag of Haribo and a special "cuddle". Oh no, just a press release. Here's me with a broken smartphone and all I get is a press release and a "Hi Gary".
My name isn't Gary. It's Leigh Geary. I've lost count of the amount of people who seem to grab my surname and lose a letter. Anyhoo… Let me get my excited local-radio DJ voice on.. ahemm..
Right now Vodafone have a selection of smartphones on Pay Monthly or Pay As You Go plans which, until June 30th, will put some fairly decent tech into your pocket for really-not-that-much-cash.
Here's the run-down ..
Vodafone Smart 4 mini – WAS £50 PAYG, NOW £45 PAYG
Nokia Lumia 520 – WAS £75 PAYG, NOW £65 PAYG
Samsung GALAXY S3 mini – WAS £150 PAYG or £17 PAYM, NOW £120 PAYG or £13 PAYM (for 24 months)
Motorola moto G – WAS £13 PAYM, NOW £11 PAYM (for 24 months)
Sony Xperia E1 – WAS £13 PAYM, NOW £11 PAYM (for 24 months)
HTC Desire 310 – WAS £13 PAYM, NOW £11 PAYM (for 24 months)
If you choose to go for a Pay As You Go deal you can buy a "Freedom Freebee" and grab yourself a 30 day unlimited UK data allowance. Basically this'll mean that you can go ahead and browse as much as you want in the first month and not have to worry about going over your data limit. Ideal for finding out all about your phone. A similar deal is available on Pay Monthly with the Vodafone Data Test Drive, but you get three months.
Head over to Vodafone.co.uk to get all the details on these deals.