EE as a brand have been around for 2 years now. They hit the headlines after launching 4G services nearly a full year ahead of the competition.
Both Orange and T-Mobile brands have had quite a few devices made for them by manufacturers already, but with 4G being the big push now it was quite obvious we'd see some EE branded devices at great prices.
The EE Kestrel is one of these. It's based on a Huawei product with a few moderations. The big question is, at just £99.99 on PAYG or £13.99 a month on a pay monthly, can this offer customers enough of a phone to really benefit from 4G services?
A big thank you to EE who loaned me the Kestrel to be able to write this review.
Video overview
Outside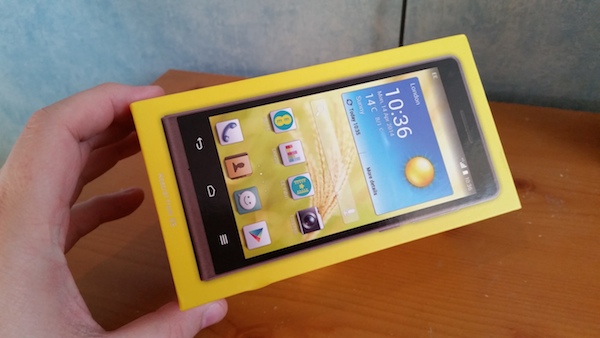 The Kestrel is the first 4G branded EE device on the market, and to help keep the price down there has to be some modifications from the original Huawei device. The camera is the main change, which I will cover later in the review.
What the Kestrel does pack is a 1.2GHz quad-core processor with 1GB of RAM and 8GB of built-in storage. You also get a microSD card slot to expand this if you want.
You get a 2000mAh battery running it all which might seem quite low, but considering the low RAM, slower processor and low resolution screen, the battery should get you through a day unless you watch a lot of multimedia.
What you also get is GPS, Bluetooth and WiFi as standard, plus access to the DC-HSDPA network supporting up to 42Mbps speeds. Let's not forget that the EE 4G network has double speed capability too.
EE are in a unique position to offer a version of 4G that can run speeds over 60Mbps with a theoretical maximum of 150Mbps. It's because of the amount of 4G spectrum they have available. Referred to as "double speed" it's actually using 20Mhz of their 1800Mhz spectrum gained during the T-Mobile/Orange merger.
To get this speed you need to be on a 4G Extra plan on contract or, if you are on PAYG, purchase the £15 for 2GB data pack.
You also need to be in one of the 20 (at present) "double speed areas", but this is increasing to 40 by the end of the year.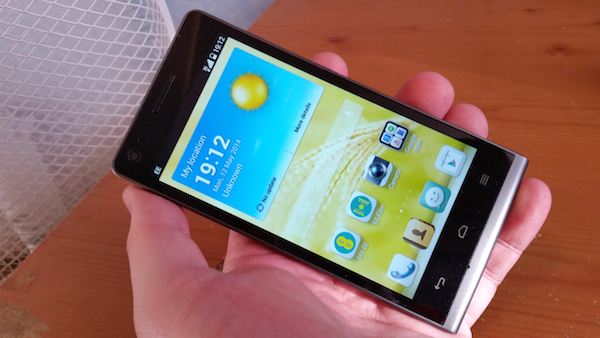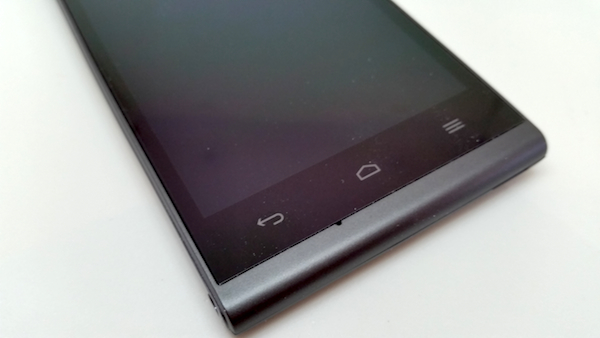 Looking at the phone up top there is a basic 1 megapixel camera used for video calls and selfie photos, however this is very low spec and with such a low sensor it's probably not something you're going to use to share photos.
It will however be enough for a basic Hangout or perhaps the odd Skype video call as long as you have good lighting.
There is also the light sensor and earpiece, you also get a screen protector installed which you can keep on if you wish. This has holes for the sensor and camera so you can keep your screen protected.
The screen is a QHD – 960 by 540 pixel resolution which, like the camera, is a low resolution. You'll really notice thiswhen viewing photos or web browsing, even with the blazing fast 4G connectivity.
The Kestrel performs quite well outdoors in direct sunlight, something many phones struggle with. This is at least something good about the screen.
Below the screen you have 3 capacitive buttons used for navigating around the Kestrel. As you might expect from an Android phone these are for going back, going to the home screen and for opening options. You can also long press to get the option to check and close your running apps.
A nice touch with the Huawei software used is at the top of the running apps screen you have how much RAM is being used and this updated whenever you close an app.
On a fresh boot I had 438MB of RAM free with the phone using 425MB once first switched on, this will be fine for running most apps but if you are looking to run graphic heavy content (such as games etc) you might want to keep a watch on this.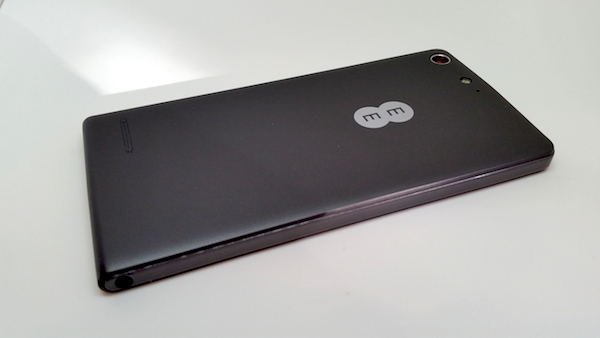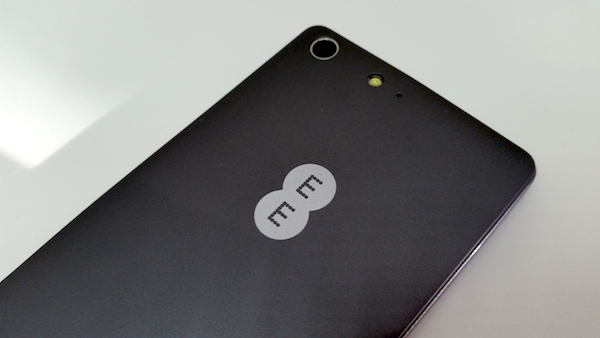 On the back is a 5 megapixel camera which produces rather mixed results. You can see some of the examples later on in the review
There is a single LED flash there too which helps in low light, but the low megapixel count isn't helped too much by the flash. It will however allow you to use apps which turn the LED flash on as a torch, very handy at night time.
Video is also quite poor with a low resolution of 720p at 30 frames per second, the poor lens used is the biggest issue with the video though with results looking very grainy and just struggling to keep things in focus.
There are some examples of video recording below for you to check for yourself.
There's a rather large EE logo printed right in the middle.  This lets everyone know this is an EE own device, even if it is a rebranded version of a Huawei phone. EE are really going to push their own branded products this year, in fact during the writing of this review EE announced an own branded tablet, also expanding on their range of mobile WiFI devices.
At the bottom of the back there is a speakerphone which is rather mixed with the results, when used in voice calls the volume appears quite loud, but on music playback the quality is not as good and – a word of warning to anyone who watches Netflix – even at maximum volume you will really struggle to hear the audio being played.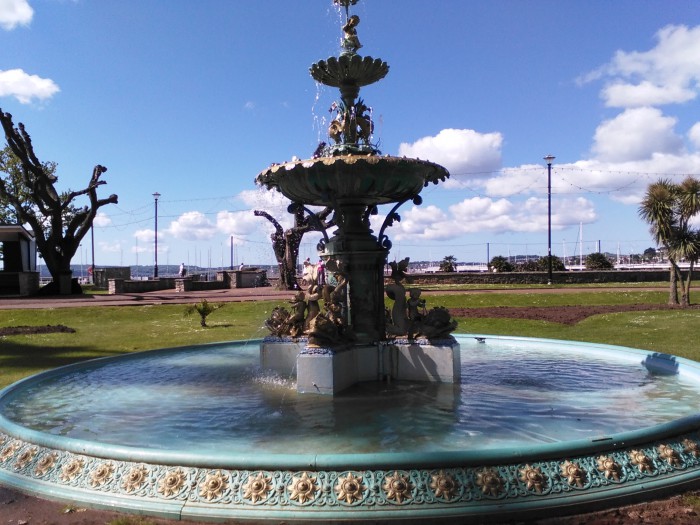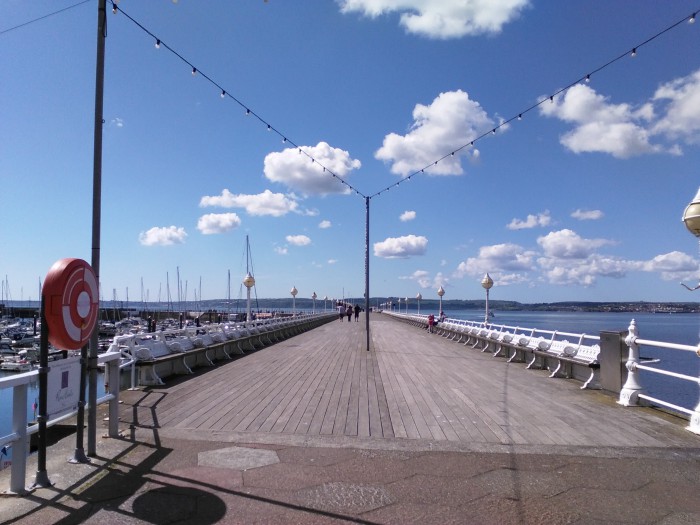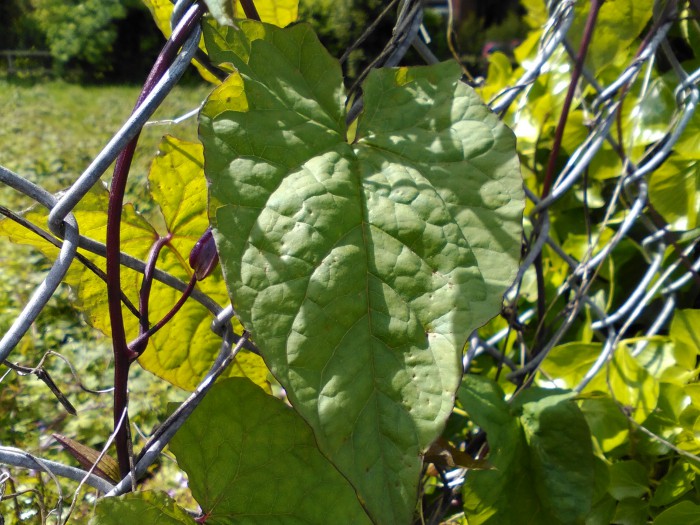 http://www.youtube.com/watch?v=trakyRx2GQM
http://www.youtube.com/watch?v=84eyyvakDXc

On the top you just have the MicroUSB port which can be used for both charging the phone of course and for data transfer so you can move content not only from your phone to the computer, but from computer to your phone.
Even with cloud storage this can still be the best way to transfer large files, especially if you want to move all your music or some large movies to the phone for watching on the move.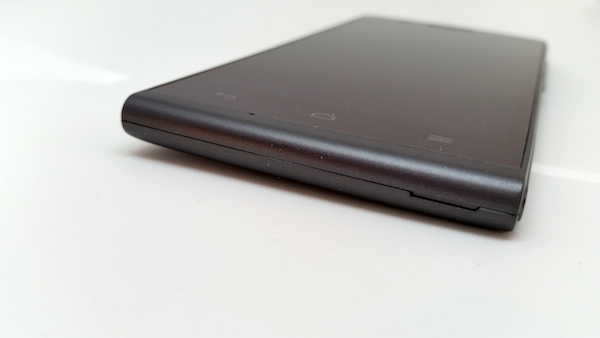 On the bottom of the Kestrel you just have the little slot used to get your fingernail into to remove the back cover. As you can see there's a definite curvature here.
Once you take off the back cover you are presented with the built-in battery so cannot be removed. There's also a microSD card slot which will take up to 64GB cards, great if you want to watch large movies or huge amounts of music.
The micro SIM slot is also here, and the good news is it looks like you can use one of the SIM adapters if you have a nano SIM. This is because the SIM sits on the pins and a small silver arm goes over and slides into place. Some phones really do not like SIM adapters and can cause the phone to not read it, or worse, break the pins.
Thankfully this should not be a problem with the Kestrel.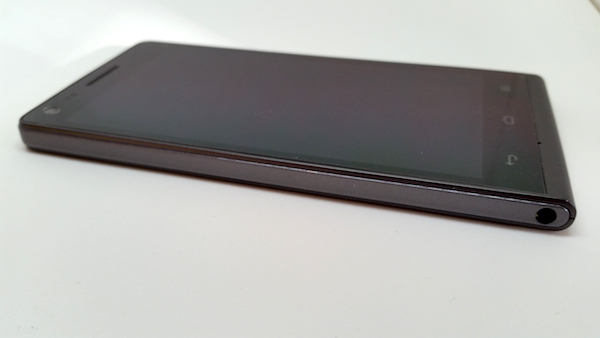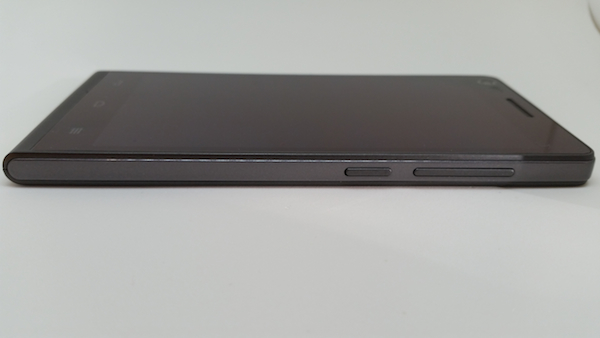 The left side is empty…..apart from one REALLY annoying thing and that is where the headset jack is located, on the side at the bottom corner.
If you are right handed then you will not have a problem as your fingers will wrap around the phone perfectly fine and you can hold the phone as normal, however if you are left handed then you will have a big problem as you will see below in the photo.
The problem is you cannot grip the phone in your hand as the headphones part that plugs in and sticks out.
VERY annoying! If you've got one of those headphones with an "L shaped" plug then it's not too bad, but if it's a standard one then this happens.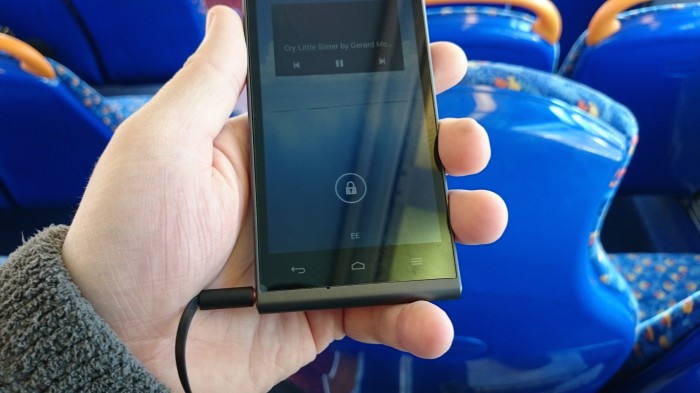 On the right hand side you have the volume up and down keys, as with all Android phones they can be used to control the profile from maximum volume to vibrate in a few clicks.
The good news for anyone who likes having a dedicated camera key is that when you are in camera/video recording mode pressing either the volume up or down key acts as a camera shutter. This will take the photo for you instead of pressing an on-screen button.
Just below the volume is the power button, pretty standard and not much to tell. It turns the phone on and off, and a quick tap locks the screen until you quickly press the button again to wake it up.
The Good:
Great price to start on 4G
Memory card support
Cat4 LTE so 150Mbps LTE
The Bad:
Camera is very poor, video especially
Feels very cheap build quality
Running an older version of Android
Horrible headset port location
Conclusion:
With the EE Kestrel being so new, I did not want to risk missing anything in the review and rushing it just to be the first to post a review online. I have always felt you need a little while with a new device to get over the initial 'wow something new and shiny' phase we all go through. It can often impact a review if done too quickly.
In total I had about two weeks with the device and was using my own 4G Extra contract SIM. This meant I had plenty of data to use, plus I could properly test the EE 4G network.
As with any device there are some good points and some not so good points, some of these I have listed above but will go into a bit more detail as in why I thought this.
First of all the good points, and there are some really good ones. This is a 4G phone with 150Mbps support running Android from just £99.99 on PAYG which also includes 10GB of data. That's a great price for anyone wanting to get into 4G but not wanting top of the range specs or to pay the premium we often expect 4G to cost.
Then there is the memory card slot which might sound simple, but with just 8GB of built-in storage a memory card is vital and of the biggest complaints seen with owners of the Moto G, whih is around the same price as the Kestrel.
Unfortunately in my two weeks with the Kestrel I found more "not so good" points. The screen was the first, with the mixed results in the camera and the loudspeaker being..well…not so loud, and that headset port location would just drive me nuts if I was left handed.
The Kestrel runs Android 4.3 and there is no plans to upgrade it to 4.4 or higher so unless that changes, what you get now is as good as you will get in the future. This is maybe due to the 1GB of RAM and 1.2GHz CPU, even though it is quad-core.
Maybe I was expecting more from the EE Kestrel.
I was certainly excited about getting hold of one to review, especially with the 4G network being available in my area so I was able to test out the speeds it can get whilst on the move.
The big question is, if you take the 4G support away, what are you left with ? It's maybe a £60-£70 device which is then compared against the Nokia Lumia 520 and the Moto G. The latter has a better build quality overall and both the 520 and Moto G either run the latest version of the relevant OS or will be getting the future update soon.
If you are looking for a budget phone to try out 4G then yes the Kestrel is an option.
The same goes if you have a family member you want to add to a sharer plan and not break the bank.
But if you are looking for a powerful well built device then the Kestrel will not be for you.
Oh and the same goes if you are left handed and want to listen to music with headphones in.
What EE have done though is not only promote their network as a brand but also show they can work with hardware manufacturers to get branded devices out there. We must remember this is just the first in what is expected to be a wide range of EE brand devices going on sale.
If you're interested, head to the EE Kestrel web page.
EE Kestrel review
Design - 7
Hardware - 6.5
Software - 6.4
Battery - 6.5
Camera - 5.5
Screen - 6