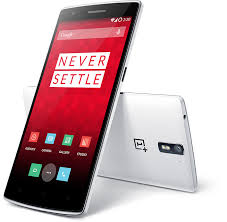 The interwebs are constantly chattering about the new high speced device from the fledgling company OnePlus. Their OnePlus One phone is amazingly high spec for a low price and now their CEO Peter Lau has revealed how they've been able to bring high-end features with Nexus-like pricing. The company is offering its flagship OnePlus "at cost."
We are selling the phone at cost," Lau told tech publication Tech Radar. "We are able to do that by redistributing our costs to better benefit the user. Rather than put money towards a large marketing budget, we are focusing on online marketing and community interaction.
It's a risky plan, but it could be paying off for them. If you're interested, head to their website. you can also get further information in our earlier story.