Did you wake up this morning and think… My phone isn't as beautiful as it could be, old fashioned icons, boring skins and themes from your phones manufacturer.  Well if you did then "CLauncher" could be for you.
CLauncher is a relatively new launcher for android phones (Android 4.0.3 upwards to be exact). It has 2 main features that it tried to work on being Beauty & Battery. An odd combination I know but hear me out. On one hand it has a colourful, vibrant look. On the other hand it has some great widgets and apps to help you clear cache files, close apps and free up memory and overall make your phone that bit quicker. Let's take a look at a few of the launchers main features and I'll give you a better run down of what this launcher is capable of and why you might want to choose it over your stock launcher.
Home Screen – Firstly when you see the home screen you see the large coloured icons. With a few of the free apps provided in the launcher to help us customise the phone and launcher. The positioning of icons is very standard but does really make the icons stand out. You cant loose an icon on this home screen. You have the option to create folders for icons which look rather organised. Also it comes with a nice Weather widget at the top of the screen which works well. The one feature that is missing, that has been on every launcher I've tried is the ability to adjust the grid size. It's the standard 4 x 4 on my S3. Bit of a shame this but I imagine if it squashed in extra icons we would lose the "Beauty" part of the Launcher.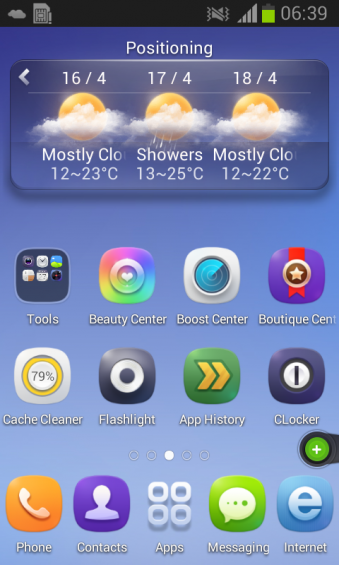 App Launcher – The app launcher has had a bit of a face lift and a few icons which might be new to you depending on your current brand of phone.  Search for Apps Icon, Home Screen Icon and Settings Icon. Each icon on the launcher has a square/circle bubble around it. If the apps icon is in the launcher then it does look good, not so great for apps that do not have there own clauncher icon.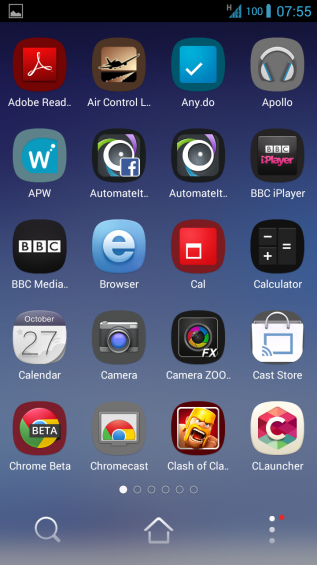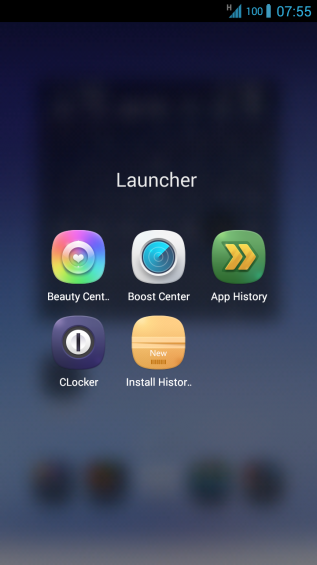 The Beauty Center – Now this is where the magic happens, it's something that I never thought I'd say I'd have on my phone but the beauty center does exactly what it says on the tin. When you access this app your presented with a front screen to select Themes, Wallpapers, Icon Packs, Effects and Ringtones. It's your one stop shop for making your phone beautiful. There are literally thousands of themes to pick from and every day I was reviewing this loads more were being added day after day. Either someone is working very hard or there are a lot of folks out there creating some excellent new themes. The wallpapers are also pretty good and I found loads I used. Effects focuses on how you want your swipe transition between screens to happen by flowing, cubed, etc.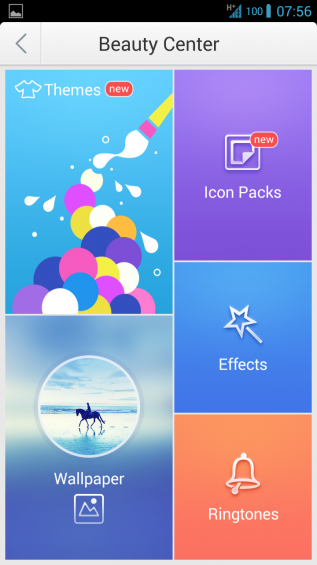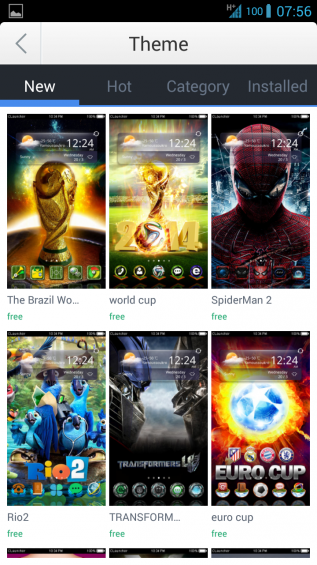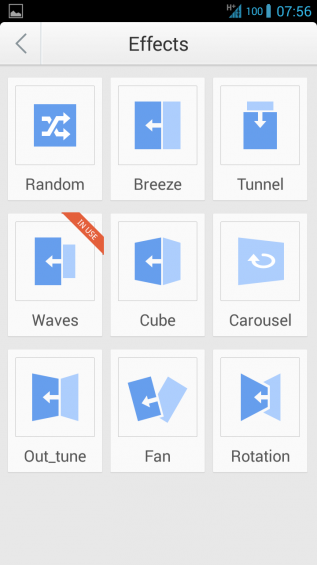 Finally we have the Boost Center.  Lots of centres here I must say, we could call them apps instead.  But anywho… The boost center does again what it says on the tin, it gives your phone a boost. Use the icon on the homescreen or widget and before your eyes the app frees up your cache and memory, clears processes using your memory and offers apps to be uninstalled. It works really fast too and you do see a small improvement in performance after completing the clean-up. It also helps to extend your battery life by reducing phones services etc and this also helps too.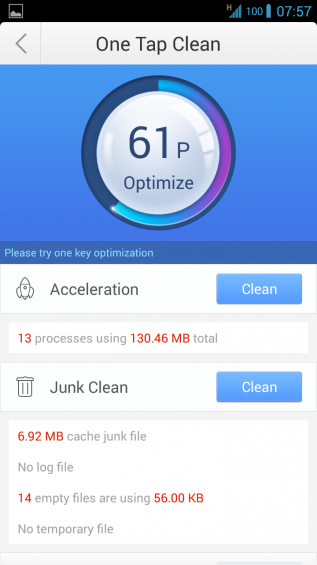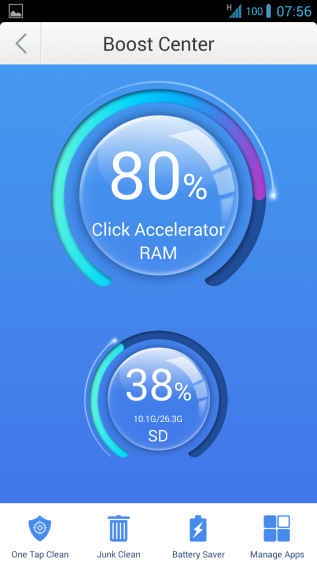 Conclusion
I've got to admit this is one of the strangest Launchers I've used in a long time, with 2 features that are both for very different kind of people.  On one hand you have the Beauty side of the launcher which consists of themes, an app and some effects.  On the other hand you have a more practical side to increasing performance, reducing battery life and saving space. The Launcher itself without the apps is nothing special but coupled with the apps I used it for nearly a week and a half to get the full experience and overall I did like it.  It reminded me of my days getting the latest ringtone and I did find myself changing themes so often I sometimes wondered if I had picked up the right phone. I think the one other thing that did impress me is the rate of development with this launcher and set of apps.  In the week and a half I used the app I had 2 quite major updates to it. Features were added, themes changed and the icon packs part of the beauty centre wasn't there when I first installed.
It's an easy to use launcher that's mainly focused on looks and appearance and if that's what you like then this is for you with the advantage of a few power saving apps too. If you have a new phone it will run so fast you won't be able to keep up, on an older phone its a great way to customise it a bit and save some power for your phone calls.
Oh and I forgot to mention – It's FREE, All of it is FREE!
Developers website Link – Clauncher
Google Play Link – Clauncher