May madness is an event running throughout May on the Google Play store, whereby each day one album is reduced to just 99p. These aren't old albums either, ones so far have included Olly Murs, Elbow and Katy B's latest offering.
Today is the turn of Lily Allen's newest album Sheezus.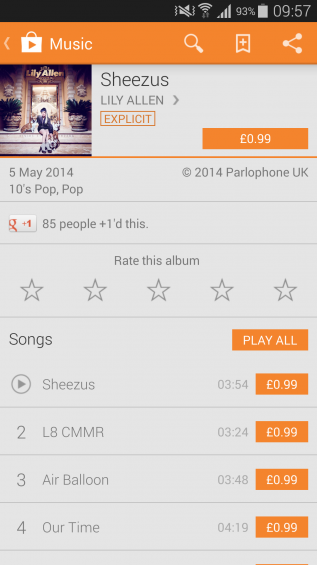 As you can see you have the choice of buying each track for 99p individually or the whole album for the same price, up to you really but I know which route I'd being going down. The album is only 99p for 24 hours, starts at 23:00 each day so you need to be quick if Lily Allen is your thing, or you fancy any of the other options that come up in the rest of the month.
Head over to the Google Play store music tab to have a look and download if you want.