Samsung have today added a new range to their 'Galaxy' portfolio – the new K Zoom. This replaces the S4 Zoom, which has been available for a while.
This new device is much thinner than the S4 Zoom and boosts the specifications even higher. It features a 20.7 megapixel BSI CMOS lens on the back complete with unique 10x optical zoom and xenon flash for the ultimate in Android photography.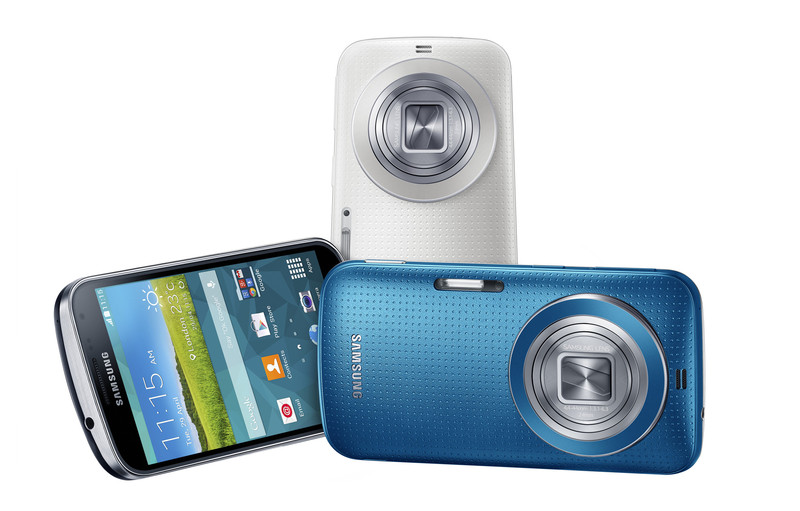 Other specs included are a 4.8 inch 720p resolution screen using AMOLED technology, 8GB storage, 1.3Ghz Hexa core processor, 2GB of RAM, a 2430mAh battery and running Android 4.4 KitKat software.
4G LTE is also included at Cat4, so 150Mbps maximum download speed where possible. You can also expect WiFi, Bluetooth and GPS connectivity.
The biggest improvement for many is going to be the size, as in testing the original S4 Zoom was pretty bulky fire to the large rear camera. Thankfully this seems to be much slimmer on the K and makes this new device usable as a camera AND a phone.
http://youtu.be/S6pdF6pgeeo
The K Zoom has not had a price confirmed just yet but the device will be available at the end of May in a global launch.
Here is the full press release …