Easter is a time to eat lots of chocolate eggs and spend huge amounts of money in DIY stores in a vein attempt to make your home look all pretty. So, with that in mind, we've been doing some painting and decorating.
Coolsmartphone has been online for nearly 12 years solid now, and we've only changed the look of the site three or four times. Today we're launching our new look. It's cleaner, simpler and wider too, so less of those bars either side. We've also made the design clever, so it'll format itself for a neater and familiar appearance on your tablet, Chromebook, smartphone or PC. The web designer guys tell me it's "responsive" and "fresh".
We've also made the new site faster, fully HTML5 compatible and you can choose how you want stories to appear on the main page – either in the traditional list view or as a grid of images. Not only that, but from now on our reviews will also include your thoughts, as a new system will let you add your own star-rating to our reviews.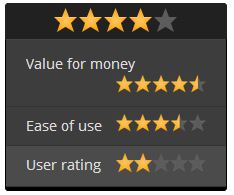 The new layout has been tested over several weeks, but we're still tweaking some bits here and there so don't worry too much if you see some strangeness over the next few hours, we're on it 😉