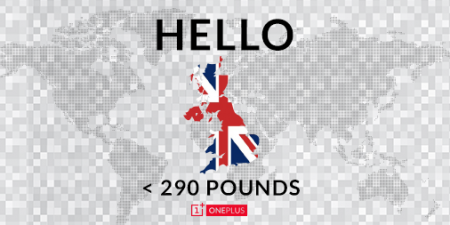 Well that's confirmed it, the UK will have the OnePlus One phone available to order on release date! The picture above was sent from the OnePlus Twitter account today and was accompanied by these words:
Hello UK! The OnePlus One will be available in your country for under £290!
This means we've joined most of Europe, Hong Kong and Taiwan in having a dedicated support team and stock actually already in the country to make purchasing OnePlus's first ever smartphone that much smoother from 23rd April, the day of its release. The full list of countries with this infrastructure set up is still being announced but includes:
Austria
Belgium
Denmark
Finland
France
Germany
Hong Kong
Italy
Netherlands
Portugal
Spain
Sweden
Taiwan
UK
USA
Canada


The One is the inaugural phone from OnePlus, a company started by Peter Lau who was formerly vice-president of Oppo. His work there put him in contact with Cyanogenmod Inc, producers of one of the most popular after-market firmware modifications for Android which turned into a fully fledged company in 2013. Below is from a joint press release about the collaboration in January this year:
"What's coming is one of the most popular mobile operating systems specifically developed for the best hardware, with a unique twist," said Lau. "The smartphone industry is ripe for disruption, and 2014 should prove to be a huge year for the future of the market."
"Upon hearing Pete's vision for OnePlus, it was clear we had found the right partner," said Steve Kondik, CTO of Cyanogen Inc. "By combining our software expertise with Pete's background in hardware and design, we'll develop a phone that will exceed both of our expectations."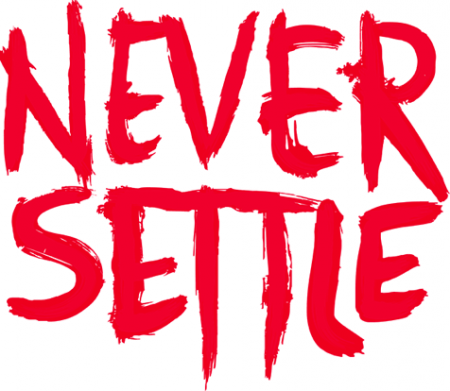 The above company motto of 'Never Settle' is meant to permeate everything they do and the plan for the One  is to combine a yet to be unveiled version of CyanogenMod with the latest and highest end hardware. The following top-range specifications have been confirmed:
* 5.5″ JDI 1080p display
* Snapdragon 801 (MSM8974AC – Quad-core at 2.5GHz)
* 3100+mAh battery (non-removable)
* Sony Exmor IMX214 6-Lens 13MP camera
* 5MP Front-Facing camera
* 3GB of RAM
* 16GB & 64GB Variants
* Stereo Speakers
* StyleSwap Covers – Multiple materials/textures
* LTE / 4g
* No front branding
* 2 year CyanogenMod support
It's looking like an awesome device and I will almost certainly be getting one! Under £290? Excellent. The launch date is the 23rd April and we'll report more news as we get it.  Feel free to post any comments about the One, or Oneplus, below.