A £250 Bluetooth speaker? That's going to have to be good.
The makers of the Spaced360 Bluetooth Wireless Speaker say that it's "meticulously engineered to deliver mind-blowing, spine-tingling sound" and it certainly looks the part..

To be honest I was getting a bit lost when I was reading into the specs. The technology involves six "powerful radiators" which, if they're the type I'm thinking of, will definitely deliver some really hot tunes.
Eh? Geddit? EH!?
It's powered by patented airSOUND technology to create "an immersive, infinite sweet spot" and, using 3D metal grilles it boasts "a completely new sonic concept."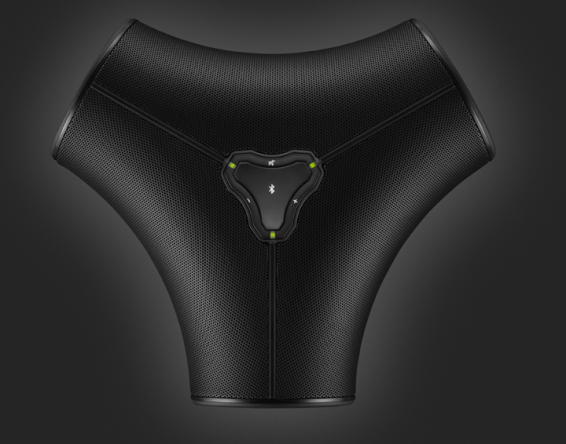 The system provides up to 8 hours of music playback and connects in seconds via Bluetooth. There's a selection of seven covers for it and it's available today from Spaced360. The speaker itself is available in black and silver.
The specifications list confuses me a little, but it sounds very good, even if I don't understand any of it. Get this, it has three 2" neodymium speakers (neodymium??) and three mass loaded bass radiators equally spaced to reduce cabinet vibration and improve bass response. So there. It weighs just over 1KG and has a base charger for easy recharging. There's also low-latency, high fidelity apt-X Bluetooth, NFC for simple pairing, a micro USB input for firmware updates and a 3.5mm stereo jack.
The 3 digital amplifiers pump out around 20W on each channel, so it should be more than loud enough.
Full press release below..