Windows Phone handsets. Remember them? I'm sure that, before the Galaxy S5 launch, the Sony Xperia Z2 announcement, the whole Lenovo deal, the HTC One (M8) event and those Nokia X devices there was some mention of this OS.
HTC still remember it and, if WPDang is to be believed, they're working on a new flagship phone that'll be powered by the Microsoft OS. It's going to look a lot like the HTC One (M8) and looks to have pretty similar specs – a 5″ 1080×1920 screen, 2.3GHz quad-core Snapdragon 801 CPU, 2GB RAM etc.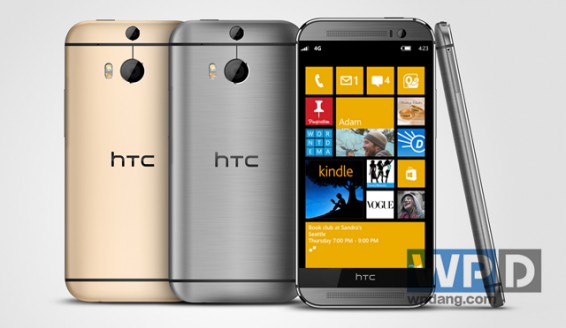 Basically, read "the HTC One (M8) with Windows Phone on it" and you're getting close to where this rumour is going. Hey, maybe they could call it the HTC One (W8) ? 🙂
We'll believe it when we see it, but do keep an eye on our Twitter account for all the latest.