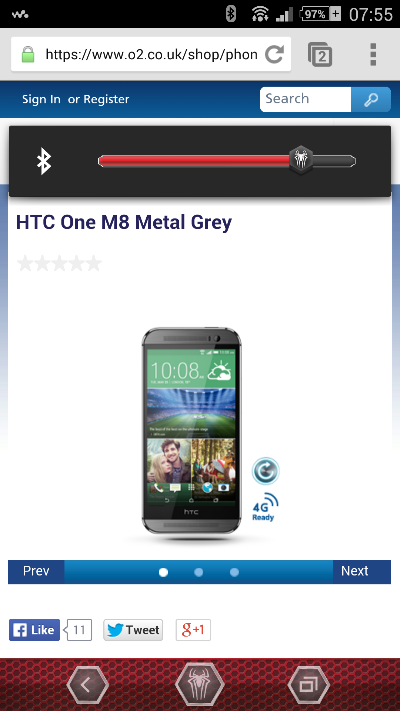 Following the launch of the all-new HTC One yesterday, every network and high street store got in touch to tell us about their deals.
O2, as usual, were pretty quiet and we've heard nothing from their press team. However, after checking the O2 site this morning, we can see that the handset is being offered up for £38 per month on the Refresh deal with £49.99 upfront. It'll give you unlimited minutes, texts and 2GB of data.
There's a range of other options below but you'll get a free House of Fraser voucher worth £100 if you take this up. I'm more of an Aldi / B&M man myself.
O2.co.uk has more details.