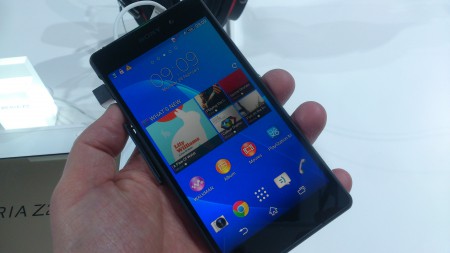 We're hearing from a few anonymous sources that the Z2 might be delayed. The handset, which we got our hands on in Barcelona, is going against the likes of the Samsung Galaxy S5 and the new HTC One. We checked into some of the Z2 deals earlier and there's a few pre-order offers up already, but we have now heard that networks like O2 won't be sticking up their pre-order pages today as planned. They do still have their email list of you're after one though and they will be getting the purple version exclusively.
We're trying to get more information on this and will keep you posted on developments as they happen. As always, if you want to tip us off anonymously, just hit the contact form at the top of the site.
Update – Sony tell us that deliveries will still go ahead as planned in April. We'll keep an eye out for the O2 pre-order page if it appears today.