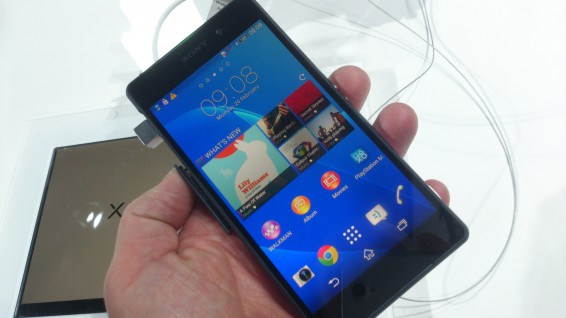 OK, where are we up to now? If you're looking to get the Sony Xperia Z2, coming early next month, you have a number of options now. Vodafone are going to be selling them, and you can get a free TV if you're quick. Meanwhile EE have confirmed they'll be carrying it, as will O2 and Three.
Phones 4u are also getting the Z2, but we're hearing that they will be offering up a Sony SRS-BTX300 Wireless Speaker if you pre-order. It's got NFC one-touch connectivity and Bluetooth, plus there's an "S-master digital amplifier" (no, we don't know, but it sounds good). The speaker is good for 8 hours in one charge but Phones 4u don't seem to be making a big song and dance about the deal – it's only when you click on the pre-order button that it appears as a free gift.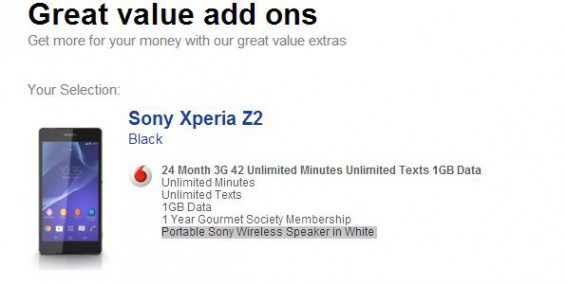 Expansys are also offering the free speaker, with the handset itself costing £549.99…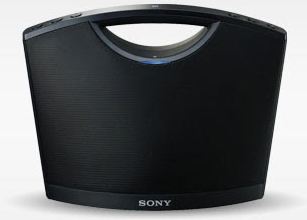 Carphone Warehouse are doing a deal on the Z2 which adds the Sony SmartBand at only £39.99 if you pre-order.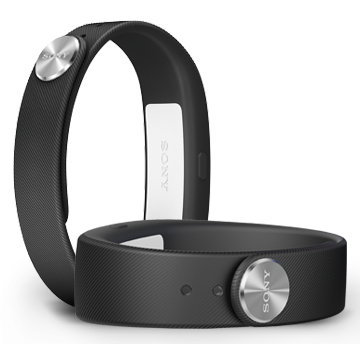 If you're thinking of getting yourself a new Sony Xperia Z2, check out our hands-on from Mobile World Congress.