For the past few months we have all been talking about 2K screens we all assumed that the Galaxy S5, the all new HTC One and of course the Oppo Find 7 would all have 2K screens. But as two of those devices have been announced without them anything that does get released with a 2K screen is going to be pretty special. Earlier on in the week regular leaker @evleaks on Twitter posted a snippet of code, shown below.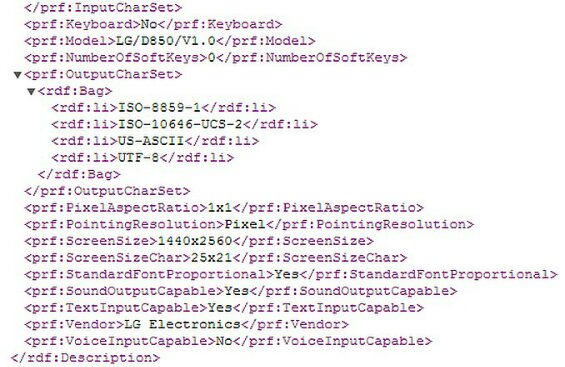 Which is apparently from deep within the LG support pages showing details of a device with the model number D850 with a resolution of 1440×2560. Which is assumed to be the upcoming LG G3. Well know to back that info up Phone Arena have apparently spoken to someone at LG who has confirmed that the LG G3 will indeed come with a 5.5″ 2K screen, which will have a PPI 534 which is pretty impressive, it seems only the Oppo Find 7 may come anywhere near.
I hope they continue the trend of the rear buttons, I liked the rear buttons on the G2. After I'd got used to them that is.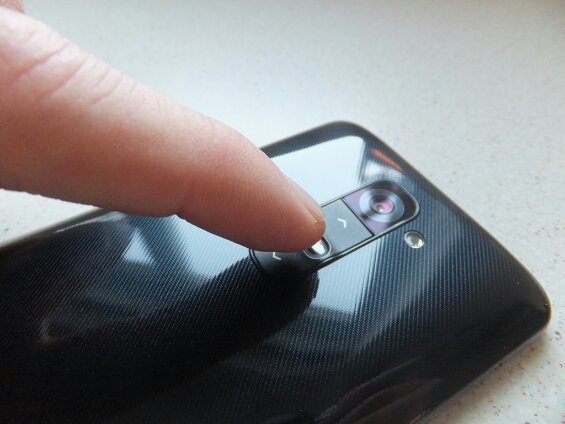 I also hope they continue the trend of a Micro SD slot and removable battery as they went with on the LG G Pro 2. Personally I can't wait for the G3, I think LG have taken a path towards success and their current devices and prices are pretty impressive. Rumours are for a mid May announcement. Which is a little earlier than last year August announcement.
Source – PhoneArena