My initial thoughts on this were a little negative if I'm honest. Kids all-too-quickly get their hands on phones and, before you know it, your five-year-old is sending emails and offering web design services.
This toy-like mobile only allows incoming and outgoing calls to four designated numbers and there's a built-in GPS tracker. Aimed at kids aged between 3 and 7 it's designed to help parents and carers if a child goes out of sight or gets lost. The child wears the phone via a neck strap and has five big clear buttons. Four of them are for calling four designated numbers whilst the fifth "SOS" button sends a text to each of the pre-programmed numbers and it'll include the GPS location in the message too.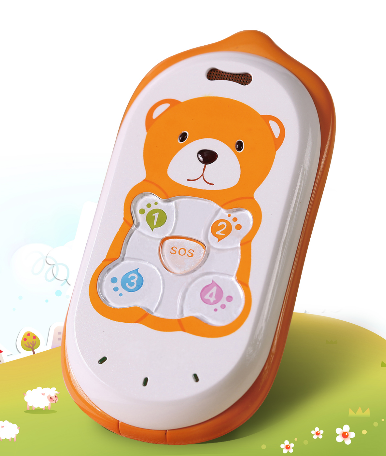 The Parent Tel mobile is available direct from the company for £69.99 and you can locate your child simply by texting the phone. It'll respond with a Google Map link showing exactly where it is.
There's 200 hours battery life and a "monitoring" mode which lets you hear what's happening near to the phone. You also get a geo-fence feature which lets parents to set up a virtual fence/ perimeter. If the child goes out of a certain area it'll text the designated numbers.
There's no monthly fee, you just whack any SIM in and off you go.crosses that line, it will automatically send an SMS text alert to the designated numbers.
Unfortunately, I doubt many kids over the age of five would carry one of these as it's a little "babyish", but the safety aspect is interesting.