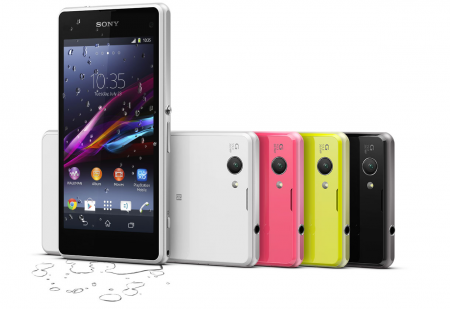 One of our eagle eyed staff noticed that the Z1 Compact has now been added to the Coming Soon section of the Vodafone blog. Although they don't have pricing up yet, it will probably be just a matter of time.
Personally, it's one of the 'mini' handsets that I think hasn't been gimped by totally changing out the specs and letting the brand name carry it into the public consciousness. Think of it – a 20.7 megapixel camera with all the other goodies that made the Z1 look like a standout phone – the waterproofing, triluminos display, all wrapped around a now-pocketable 4.3 inch screen fairly bursting at the seams at 342ppi.
Colour me impressed.