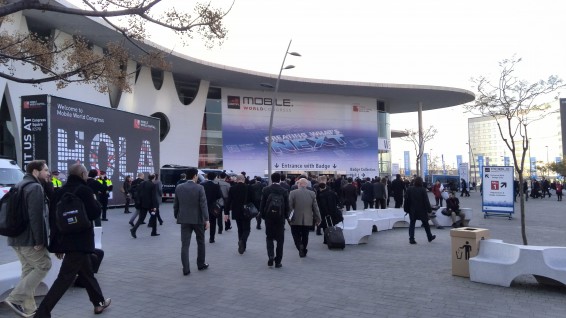 Yes, I say this every year but I'll say it again. You may think it's a glamorous trip, but in reality you're trapped in a building the size of an airport and you almost forget you're in Barcelona. It could be Birmingham, where I spotted these signs before taking off.
To be honest I thought they said something else…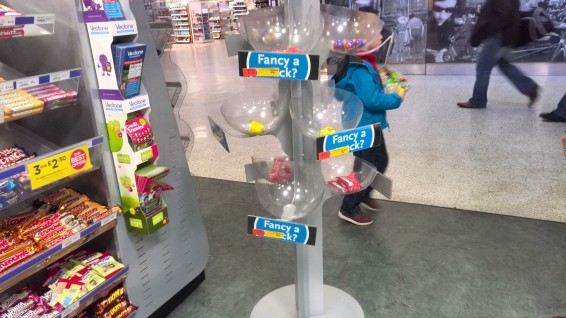 Barcelona, as a city, is something I sadly miss each year. I can tell you how brilliant the transport system is. I can tell you how good the food is and how nice the beer is, but other than that I've really not seen enough of the city.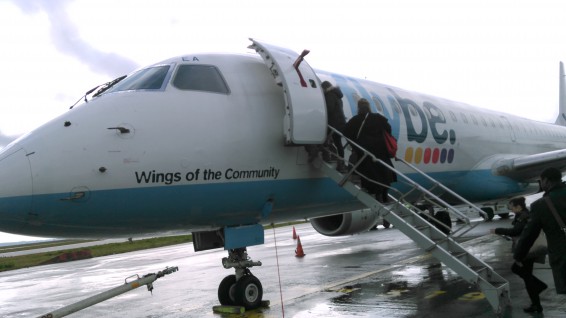 After getting off your flight the first thing you'll need to do is get your event pass. Attending the event costs money, but it can open up a whole world of opportunity if you want to meet and do business with others in the mobile industry.
The passes can be picked up at the event itself, but this means queuing up quite a bit on the first day. Luckily, after my two delayed flights, I arrived into Terminal 1 on Sunday to pick up my pass from some custom MWC check-in desks just 10 minutes before they closed.
The next day, after walking around the event for a number of hours, you can forget where you are. Try and get some sunshine during the event and, if you pop out through one of the fire doors, your outside view suddenly looks like this..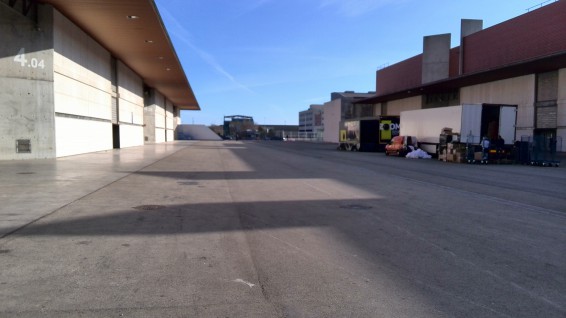 During the event local hotel owners crank up the prices of hotel rooms. Sure, if you're early enough you can get flights for less than your airport parking, but having somewhere to sleep can cost big bucks.
However, the cost of a hotel room pales into insignificance when you consider the costs of exhibiting at the event. Having a small meeting room just bigger than a table in some far-off remote corner of the event can easily hit £20K or more for just a couple of days. Getting noticed in the mobile world is hard enough. Exhibiting at the event can cost you big time. We saw that when visiting Eliptic Labs. They had just a monitor and space to stand, yet their product was just simply amazing.
This year I again tried the NFC system, which involves you using a GSMA app to beam your pass and access details to an NFC reader. Without this you'll need to carry your passport around for security, and I'd rather not. Sadly, and for the second year running, I found NFC fiddly and temperamental. I'd rather use the RFID "whack it against a reader quickly"-system that has worked for years with many door-access systems personally. NFC just tends to be a little too choosy. I used a different Android device this year, but it was still the same.
Inside the event there was a VW Camper on the Tekcomms stand (and free ice-cream) plus Jolla were busy dishing out free Angry Birds drinks. The Camper, I must say, was gorgeous.
Any Booth Babes? It's a question I always get asked. The CBOSS girls are now just a distant memory after the company was blocked from appearing at the event. The details behind the decision surrounded some "personal meet ups" with the infamous Russian dancing girls, which led to more than just a few extra sales.
Yes, the ladies were rather beautiful and, in huge halls crammed full of men in suits, it's easy to get distracted. However, all the ladies we spoke to were knowledgeable, helpful and in most cases actually worked for the company involved – not just models dishing out leaflets.
Mewnwhile, while riding on the train and watching an attendee playing casino on the 888 iPhone app. New games are now available Café de Paris, Subtopia, Mythic Mayden, Lucky Angler, Fruit Shop, Disco Spins, Fisticuffs, Elm St', Jungle Goals, Mafia Madness. Also, they removed the game Roulette Touch and replaced it with the great 888 Roulette game. Anyhoe, the journey was interrupted by a man with a trumpet..
Across the halls there was also a Formula 1 car, a man dressed as a fox, one dressed as a superhero and another as a bee.
Meanwhile, in the Press Centre, I could've sworn I saw Bruce Willis..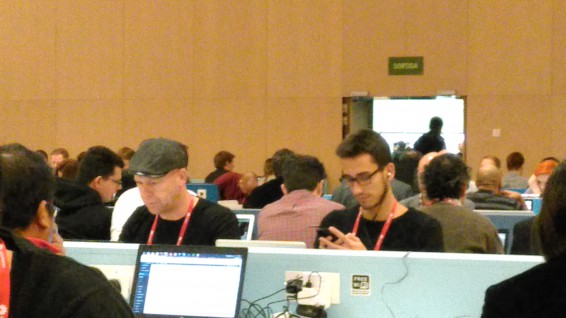 The Samsung event, after a very long Monday, was huge. Sure, you probably saw the live coverage, but the sheer amount of journalists was utterly bonkers. I've seen less people sitting in front of Presidents.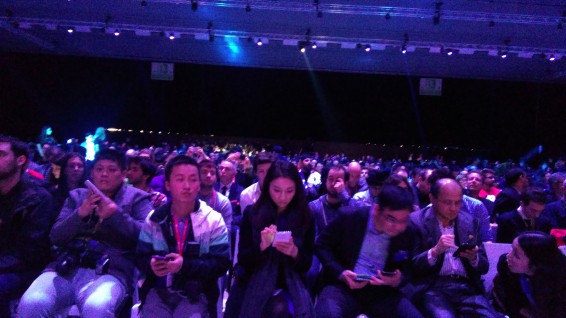 An orchestra, a disco and lots of well-trained Samsung staff ensured that the hype and gloss was at perfect levels throughout, even if the Galaxy S5 itself leaked out online just before the event kicked off.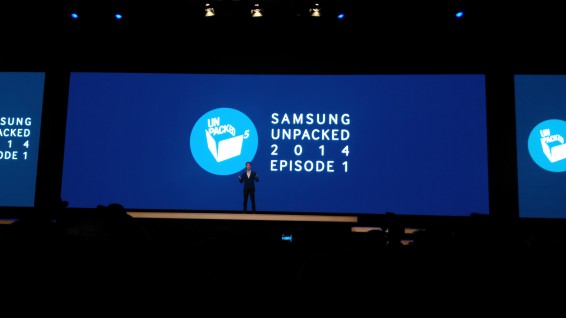 Meanwhile, in one hall there was a corridor of booths with companies from all over the world showing services, applications and handsets that were too numerous to mention.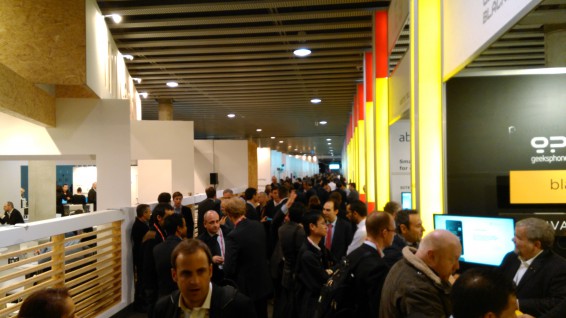 Overall, it was the usual mix of deals, launches, announcements, discussions, some delicious Spanish food and very long days. Sony, LG, Samsung, HTC, ZTE and Huawei had really big stands and all their latest kit, whilst the likes of Acer, Yota and Jolla were in a different hall.
When we did get time out of the main Fira, we were in one of our favourite local restaurants, where we could maybe watch a bit of football, have a Spanish omelette and a beer before hopping onto the underground system to upload video and pictures from back in the hotel.
Then, all too soon, it's back up in the air again. Without doubt, the even was as huge as normal. We saw the changing fortunes of the mobile world in high definition. There were no new Windows Phones. Hardly a mention of a Microsoft OS, instead an Android-powered Nokia was shown. It felt a little weird, but hey – almost nothing surprises you after a while.
Goodbye Barcelona. See you next year 😉