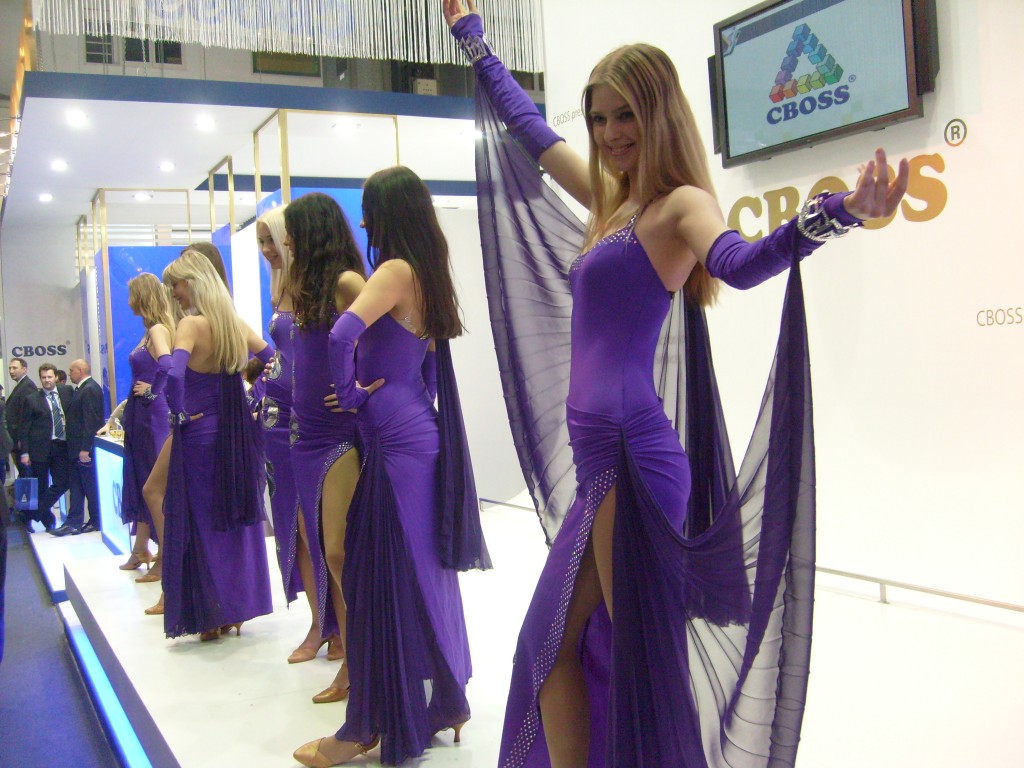 OK, we give in. It's been a hectic few days and we'd walked past this particular stand a number of times and resisted the temptation. Today the girls at CBOSS got the better of us and we just had to take a few snaps. CBOSS do "convergent IT solutions for end-to-end automation of telecommunications companies, delivering a competitive edge to telecoms across the globe". That, I think you'll agree, is best portrayed by these lovely ladies dancing about a bit and generally bringing the entrance to hall one to a complete and utter halt as the suited attendees stand a respectable distance as they gyrate around.
That's it now. Back to the professional reporting. No more cheap tricks to grab your attention. OK? Good.
Link – Nothing to see here
[yframe url='http://www.youtube.com/watch?v=UVQNLbqjiaA']
Oh, and we couldn't help but notice that this particular CBOSS girl looked a little worse for wear. A little too much Sangria perhaps?