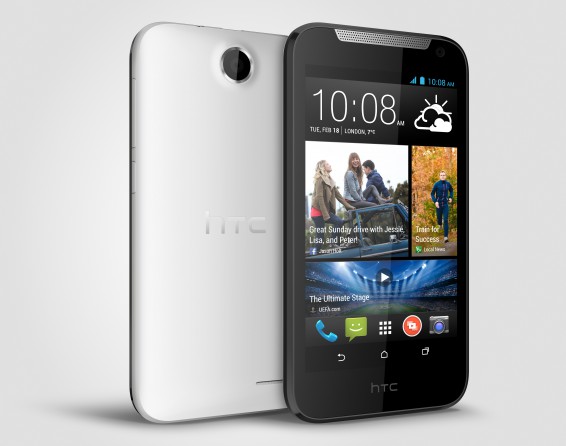 Well. this is slightly weird. Just days after paying for a rather expensive stand at Mobile World Congress, HTC decide to announce another handset affer everyone has gone home. Meet the Desire 310, which has 4.5″ FWVGA screen, a quad-core 1.3GHz CPU, BlinkFeed and the HTC video highlights system that was sadly missing on the Desire 300. It'll be available at the end of April on O2, Vodafone and Carphone Warehouse in a range of colours.
Other specs include 1GB RAM (512MB more thsn the Desire 300), 4GB of on-board storage, a microSD card slot for another 32GB and a 5 megapixel camera with fixed focus. Yes, fixed. There's a front-facing VGA shooter and 2000 mAh battery too. It measures in at 132.44 x 68.03 x 11.25 mm.
Further details below, or hit the gallery for some up-close shots. This mid-range device looks to only operate on 3G too.