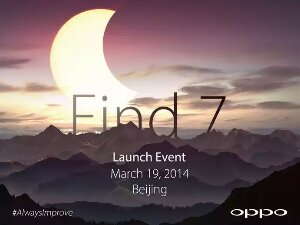 As you may or may not know, here at Coolsmartphone we are big fans of Oppo phone's, our writers have owned both the Find 5 and the N1, and we are all eagerly awaiting the upcoming flagship the Find 7.
Following rumours that the 7 with come with a 50 MP camera!, this new teaser is a bit more believable, Oppo have teased using their twitter account "They are coming" the rumour squad are saying the latest flagship device will launch with two screen variants  – one with a 5inch 1080p display and the other with a 5.5inch 2K display.
Now, they have confirmed the rumors by posting an image that shows two variants with different display sizes and different resolutions.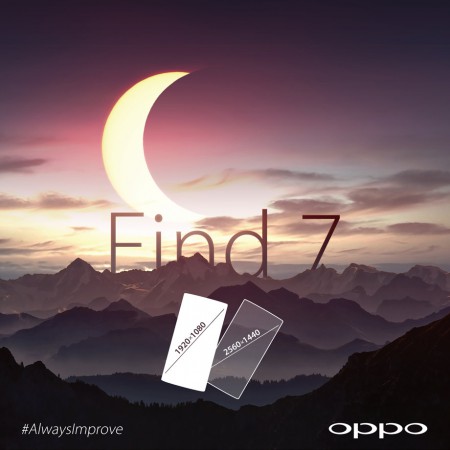 Other leaked specs are :-
A removable 4000mAh battery (got to have some oomph to drive those screen pixels )
A micro SD card slot
The release date for this device is the 19th March, so not long to go, I know our very own Ronnie is begging for Oppo to take his money.
Source Oppo Twitter