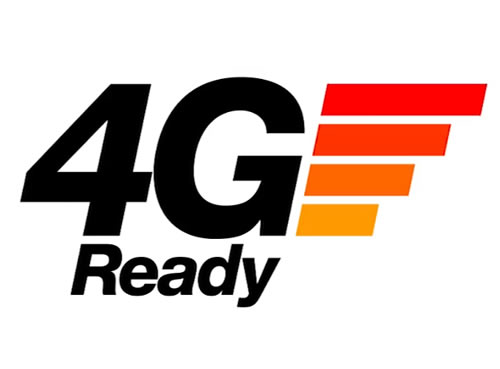 So, we brought you the news today Three have 1.7 million 4G customers. However, we have even better news…
The MASSIVE list of cities or towns now due to get 4G this year has appeared online on the official Three site. It seems that the Three deployment has really stepped up a gear, so check out the list and see if you are there. There's 464 in total..
Aberdeen
Aberystwyth
Abingdon
Accrington
Adwick Le Street
Aldershot
Alfreton
Alloa
Alnwick
Alsager
Alton
Altrincham
Andover
Annfield Plain
Antrim
Arbroath
Ashby-de-la-Zouch
Ashford
Ashington
Atherton
Aylesbury
Ayr
Ballymena
Banbury
Barnoldswick
Barnsley
Barnstaple
Barrhead
Barrow-in-Furness
Barry
Basildon
Basingstoke
Bath
Batley
Beaconsfield
Bebington
Bedford
Bedlington
Bedworth
Belfast
Bentley
Beverley
Bexhill
Bicester
Bideford
Billericay
Billingham
Billingshurst
Bingley
Birkenhead
Birmingham
Birtley
Bishop Auckland
Bishop's Stortford
Blackburn
Blackpool
Blaydon
Blyth
Bodmin
Bognor Regis
Bolton
Bordon
Boston
Bournemouth
Bracknell
Bradford
Braintree
Brandon
Brentwood
Bridgend/Pen-Y-Bont Ar Ogwr
Bridgwater
Bridlington
Brierfield
Brighton
Bristol
Broadstairs
Brownhills
Burnham-On-Sea
Burnley
Burton upon Trent
Bury
Bury St Edmunds
Caerphilly
Calne
Camberley
Camborne
Cambridge
Cannock
Canterbury
Canvey Island
Cardiff
Carlisle
Carmarthen/Caerfyrddin
Carterton
Castleford
Caterham
Chatham
Chelmsford
Cheltenham
Chepstow/Cas-Gwent
Chesham
Cheshunt
Chester
Chesterfield
Chester-Le-Street
Chippenham
Chorley
Christchurch
Clacton-On-Sea
Cleckheaton
Clydebank
Coatbridge
Colchester
Coleraine
Colwyn Bay
Congleton
Conisbrough
Connah's Quay
Consett
Corby
Coventry
Cramlington
Crawley
Crewe
Cromer
Crosby
Crowborough
Cumbernauld
Cwmbran
Dalkeith
Darlington
Dartford
Dartmouth
Darwen
Daventry
Deal
Derby
Devizes
Dewsbury
Doncaster
Dover
Downham Market
Droitwich Spa
Dronfield
Dudley
Dumfries
Dundee
Dunfermline
Dunoon
Dunstable
Durham
East Kilbride
Eastbourne
Eastleigh
Eastwood
Ebbw Vale
Edinburgh
Egham
Elgin
Ellesmere Port
Ely
Emsworth
Evesham
Exeter
Exmouth
Falkirk
Falmouth
Fareham
Farnborough
Felixstowe
Fleet
Fleetwood
Folkestone
Fraserburgh
Frimley
Frome
Gainsborough
Gateshead
Gatley
Gillingham
Glasgow
Glenrothes
Gloucester
Goole
Gosport
Gourock
Grantham
Gravesend
Grays
Great Malvern
Great Yarmouth
Greenock
Grimsby
Guildford
Hailsham
Halifax
Halstead
Hamilton
Harlow
Harrogate
Hartlepool
Harwich
Hastings
Hatfield
Havant
Haverfordwest/Hwlffordd
Haverhill
Hawick
Haywards Heath
Heanor
Hebburn
Hemel Hempstead
Hereford
Herne Bay
Hertford
Hessle
Heswall
Hetton-Le-Hole
High Wycombe
Hinckley
Hitchin
Hoddesdon
Holmfirth
Horndean
Horsham
Hoyland
Hucknall
Huddersfield
Hungerford
Huntingdon
Huyton-With-Roby
Ilkeston
Inverness
Ipswich
Irlam
Jarrow
Keighley
Kempston
Kettering
Kidderminster
Kilmarnock
Kilwinning
King's Lynn
Kingston Upon Hull
Kingswood
Kirkby
Kirkby In Ashfield
Kirkcaldy
Kirkintilloch
Lancaster
Leeds
Leicester
Leigh
Leighton Buzzard
Letchworth Garden City
Lewes
Leyland
Lichfield
Lincoln
Lisburn
Little Lever
Littleborough
Littlehampton
Liverpool
Livingston
Llanelli
London
Long Eaton
Longbenton
Loughborough
Loughton
Lowestoft
Lurgan
Luton
Macclesfield
Maesteg
Maidenhead
Maidstone
Manchester
Mansfield
March
Margate
Merthyr Tydfil/Merthyr Tudful
Mexborough
Middlesbrough
Milngavie
Milton Keynes
Mirfield
Morecambe
Morley
Morpeth
Motherwell
Nairn
Neath/Castell-Nedd
Nelson
Newark-On-Trent
Newbury
Newcastle Upon Tyne
Newmarket
Newport, Shropshire
Newport, Isle of Wight
Newquay
Newton Abbot
Newton Aycliffe
Newton-Le-Willows
North Walsham
Northampton
Northfleet
Northwich
Norwich
Nottingham
Nuneaton
Oldham
Orrell
Oswaldtwistle
Oswestry
Oxford
Paignton
Penarth
Penzance
Perth
Peterborough
Peterhead
Peterlee
Plymouth
Pontefract
Pontypool
Pontypridd
Poole
Port Glasgow
Port Talbot
Porthcawl
Portsmouth
Prescot
Prestatyn
Preston
Prestwich
Prestwick
Radcliffe
Ramsbottom
Ramsgate
Rayleigh
Reading
Redcar
Redditch
Redhill
Reigate
Retford
Rhyl
Ripon
Risca
Rochdale
Rochester
Ross-On-Wye
Rotherham
Rothwell 1
Royal Leamington Spa
Royal Tunbridge Wells
Rugby
Runcorn
Rushden
Ryde
Ryton
Saffron Walden
Sale
Salisbury
Scarborough
Scunthorpe
Seaford
Seaham
Sevenoaks
Sheffield
Shirebrook
Shoreham-By-Sea
Shrewsbury
Sittingbourne
Skegness
Skelmersdale
Sleaford
Slough
South Shields
Southampton
Southend On Sea
Southport
Spalding
St Albans
St Austell
St Helens
St Ives
St Neots
Stafford
Stamford
Stanley
Stapleford
Stevenage
Stirling
Stockport
Stockton-On-Tees
Stoke On Trent
Stone
Stourport-On-Severn
Stowmarket
Stratford-upon-Avon
Stroud
Sunderland
Sutton Coldfield
Sutton In Ashfield
Swadlincote
Swanscombe
Swansea
Swindon
Syston
Tamworth
Taunton
Teignmouth
Telford
Thetford
Tilbury
Tiverton
Tonbridge
Torquay
Totnes
Totton
Trowbridge
Truro
Tyldesley
Tynemouth
Uckfield
Wakefield
Walkden
Wallasey
Wallsend
Walsall
Waltham Abbey
Warrington
Warwick
Washington
Wellingborough
Welwyn Garden City
West Bromwich
Weston-Super-Mare
Weymouth
Whickham
Whitefield
Whitehaven
Whitley Bay
Whitnash
Whitstable
Wickford
Widnes
Wigan
Winchester
Windsor
Winsford
Wishaw
Witham
Woking
Wokingham
Wolverhampton
Worcester
Workington
Worksop
Worthing
Wrexham/Wrecsam
When I originally heard the 50 city coverage by December 2014 I thought it would be ages until small towns would be listed, however even us down south are included!
With this new updated list Three will be completing one of the fastest 4G network rollouts ever.
Things are getting very exciting for 4G here in the UK with all networks now committing to a rollout plan.