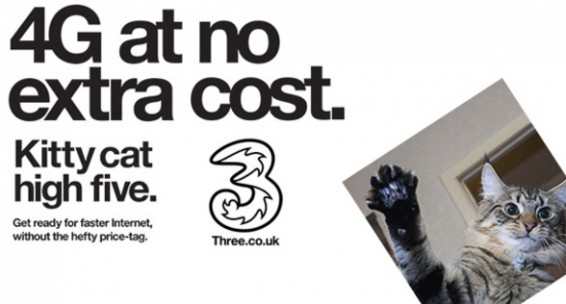 The boys at Three have sent us some details on how their roll-out is going. Their deployment started in December last year but they've informed us that all of their customers are now on a 4G tariff.
Three reckon that around 1.7 million customers are already using a 4G device, so you should start seeing the 4G symbol pop up on your Three device soon enough.
To date there's 36 towns and cities with 4G and the network is "on track" to have 50 cities and over 200 towns by the end of this year. Three are still on course for a 98% population coverage by the end of next year.