EE have now started selling the LG G Flex online and in retail stores if you want to sign up to a monthly contract, but be warned pricing is NOT cheap at all. In fact it is one of the most expensive by far.
There are a wide range of plans starting from just £18.99 a month but then you must pay an eye watering £639.99 up front cost!
The cheapest price up front is £39.99 but that will commit you to a whopping £74.99 a month contract, granted you do get 50GB of data to use.
Many more plans are available, too many to list so best have a look on the official EE site and check the best plan for your use.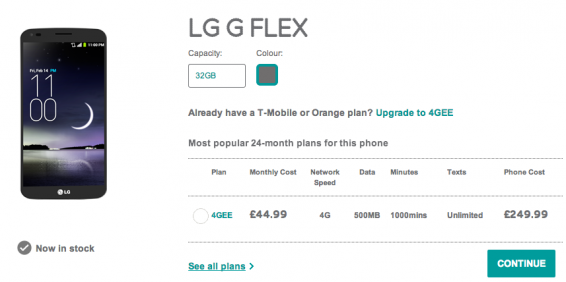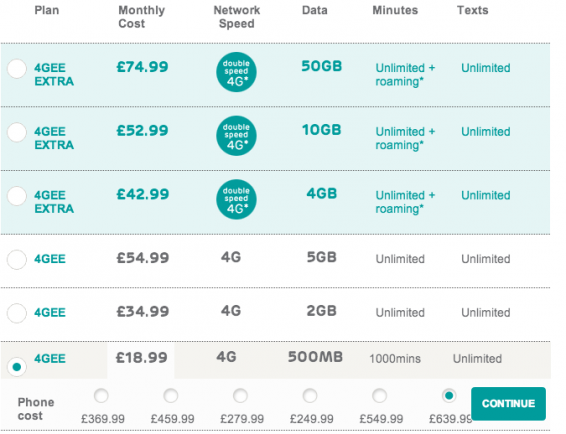 We are in Barcelona right now and only had a quick play with the G Flex today but will be getting much more hands on time over the next few days to give our initial impressions.
But if you have your heart set on this new curved screen device you can order one right now
Link: EE Store