A few days ago Acer announced two new smartphones just before Mobile World Congress. The Liquid Z4 was a low to mid range phone for those people who like using the internet and social media on the go.
We just went to the Acer event before the official conference starts on Monday and were able to get hands on with the new Liquid Z4…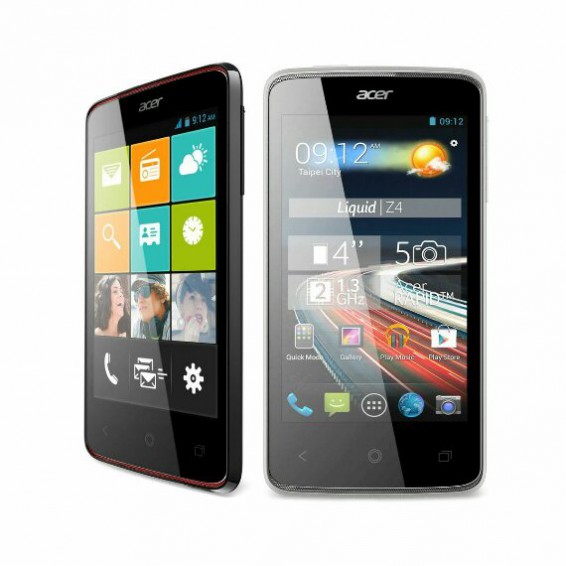 Specifications of the Z4 include a 4 inch display at 480 x 800 resolution, 1.3Ghz dual-core processor, 512MB RAM with 4GB storage and it runs Android 4.2.2 out of the box (the same as the E3).
Whilst the E3 wins in the specs race between the two new models, expect the Z4 to be popular around the world thanks to the low price and getting people into the Google ecosystem.