Until now only O2 had the new Z1 Compact in the UK, that was unless you went via a third party or purchased it SIM-free at full price – over £400.
Now EE have just added the Z1 Compact to their large range of 4G devices and it is available to order right now in Black over on their official site. Get an eyeful of it in our hands-on gallery.

On checking the site just now there are only 3 plans on offer which we expect is a technical glitch, especially as EE offer lots of other plans. These aren't on there currently and there's also no PAYG prices showing, however the option is there to select it.
Here are the plans showing right now and this will be updated as we find out more..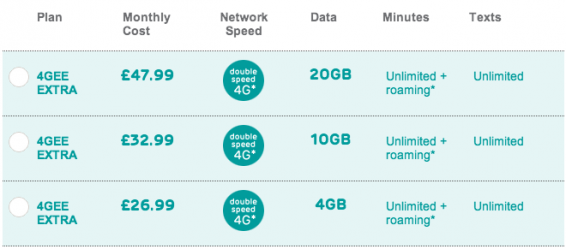 The Z1 Compact has most of the benefits of the original Z1 but in a much smaller case. You get a 4.3″ 720p resolution screen and 2,300mAh battery instead of the 5″ screen and 3,000mAh battery, however you still get the same storage, the same processing power and the same impressive 20.7 megapixel camera.
You also keep the water resistant features that owners will love, especially with the bad weather in the UK recently.
The battery, although smaller, has had reports of being VERY impressive, easily getting you though a full day and then some. Plus the Z1 Compact is a Cat4 LTE phone so supports the 'double speed' 4G network EE have in certain locations. In theory that'll offer 150Mbps maximum downloads.
We have a review unit arriving next week to fully test out the Z1 Compact for ourselves to look out for that coming soon.