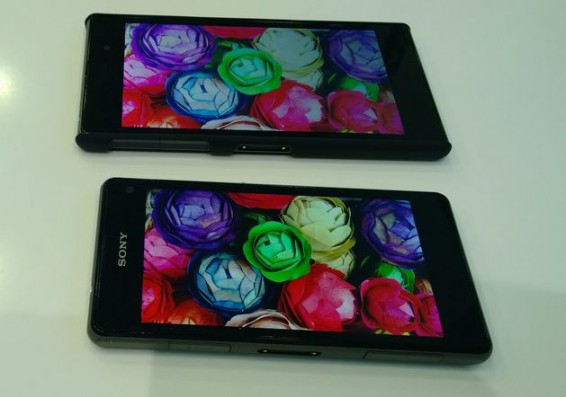 The Sony Xperia Z1 Compact (to give it its full name) has arrived on our shores. We've had info from O2 that they will be stocking it in its full technicolour rainbow of options. It'll be be free from £32 per month on the Refresh plan.
If you want the device on Pay & Go then expect to pay £479.99. Oh, but don't expect a charger. According to what we're hearing O2 have decided not to include one as 70% of people already have a charger at home. You can buy one for a cheap price though if you need one. Get more details here if you're thinking of getting one.


In addition to the awesome price you will get £100 of free content from Music Unlimited service. This equates to just under a years use of their Music streaming. Pretty decent.
As for the phone itself, we have some pics of it in its black guise below to whet your appetite.
Specs
4.3″ Triluminous Display,
20.7 megapixel camera with Bionz sensor
4G ready, WiFi B,G,,
16GB inbuilt storage with expandability up to 64GB
Waterproof down to 1.5 metres for 30 minutes
Android 4.3 Jellybean at launch.