Yes, I know we don't normally cover this sort of thing, but I'm putting this squarely into the "interesting" category. You may have seen or heard of on-board cameras in cars, particularly in the US, that continually record footage as you drive. In the event of an accident, the last few seconds are saved and it's invaluable to the insurance company and other interested parties. Not only that, but the people on those "funny video clips" TV-shows will probably pay you some cash for the footage. It's a win-win situation.. unless you have a really bad accident, then.. err.. can I start again?
This is the new Garmin Dash Cam. It'll record in HD and there's a couple of models – the Dash Cam 10 (£169.99) which records footage and marks the date and time it was taken, or the Dash Cam 20 (£199.99) which records GPS data too.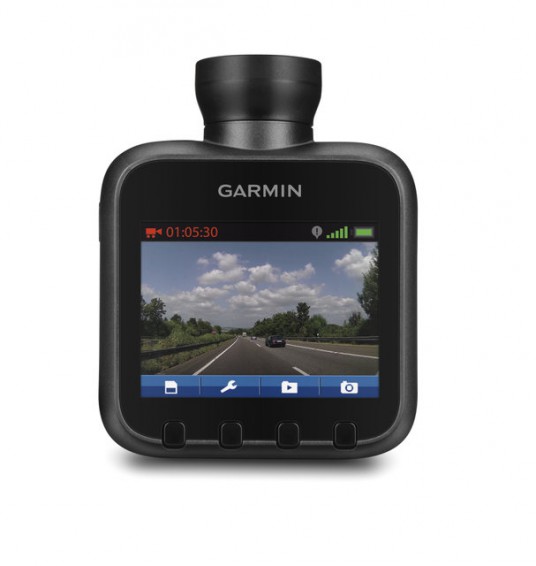 The camera is easily removed from your dashboard for security and, especially if you're a professional driver, it's an ideal way to record any events that could occur on your travels.
Garmin tell us..
Whether you want to safeguard against a road rage incident, protect your no claims discount from unfounded accusations by a cyclist, pedestrian or another motorist, or just keep an eye on your teenage son's driving habits, Garmin's Dash Cam will always keep an eye out for you.
Keeping an eye on your teenage son's driving habits could reveal some "interesting" footage methinks.
Either way, if you're interested, head over to Garmin.co.uk. By the way, if you're interested in using your own smartphone to do this, you can try apps like AutoGuard Blackbox, which will record your drive, speed, location and even upload your footage to YouTube.