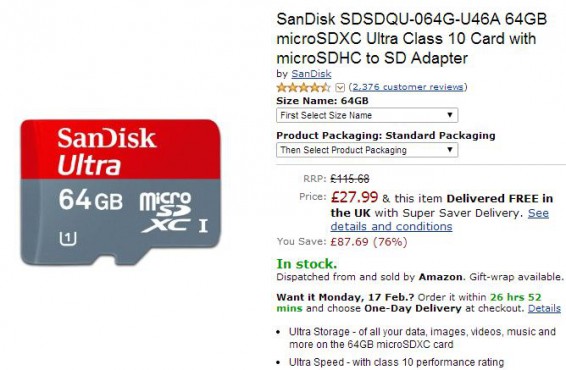 If you're lucky enough to own a smartphone with a microSD card slot then you're probably constantly filling up your storage. Upgrading your microSD card is simple enough, but prices can vary wildly depending on where you go.
For today only Amazon are selling this 64GB microSDXC card, which is Class 10 for quick data transfer. For today only it's just £27.99 and is waterproof, shock proof and X-ray proof too. You may remember how we tested one of these to almost destruction a couple of years ago.
It comes with a microSDHC to SD Adapter and you can get it delivered free with the Amazon SuperSaver delivery.