I'm thinking about dabbling in the whole Chromebook world at the moment. I used to have a Notebook because I loved the battery life and the portability. The Windows OS, though, can slow things down. The Chromebook alternative relies on the Chrome OS, which is pretty much just a Chrome browser.
If you want to do anything "outside" the browser, you're pretty stuffed unless there's a plugin knocking about. Now Google have announced that they're partnering with VMware to let you manage your Windows PC and apps via the Blast HTML5 system. Putting it simply, it means you'll get the Windows experience on a Chromebook.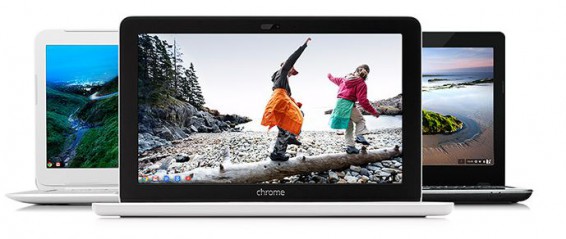 With most Netbooks running Windows XP and manufacturers not really jumping into the Ubuntu or other Linux desktop, Google are (at least, in my humble opinion) giving customers the ability to hook into their business Windows boxes whilst carrying their Chromebooks.
Today, customers can fully embrace the cloud with Chromebooks using VMware Horizon™ DaaS®. VMware and Google are working together to make the migration of legacy applications even easier, by using the HTML5/Blast experience from Chromebooks. This means you can work with Chromebooks and connect to a Windows experience running VMWare™ Horizon View.

As the countdown to Windows XP end of life continues, deploying Chromebooks and taking advantage of a DaaS environment ensures that security vulnerabilities, application compatibility and migration budgets will be a thing of the past.
Get more details in the press release below..