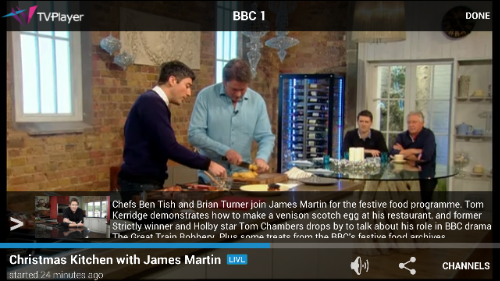 Available for both iOS and Android, "TV Player" is competing directly with the CatchupTV app we've covered here previously.
As with most streaming apps, the data usage when you're not hooked into a WiFi hotspot can get a little high, so be careful if you're not on an unlimited data package and intend using this at the bus stop. This particular app has non-WiFi streaming turned off by default to stop you busting your mobile data allowance by mistake.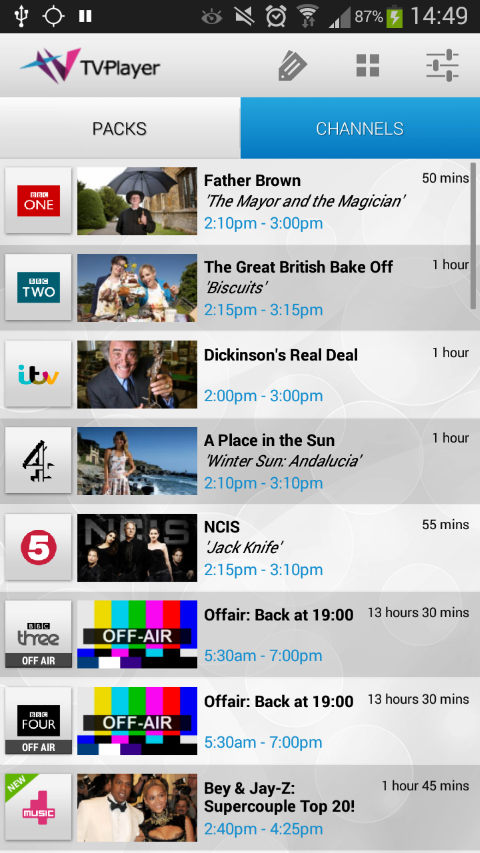 Available only to UK residents, this will last you watch many of the free TV channels including BBC One, BBC Two, ITV 1, Channel 4, FIVE, BBC Three, BBC Four, VIVA and a stack of kids TV channels too, which could help you out when your kids are running riot in Asda.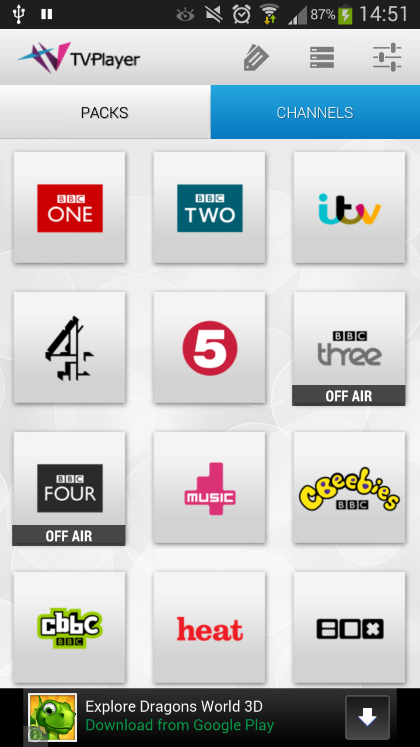 It's got a friendly and simple interface showing what's on "Now and Next" plus there's programme descriptions and channel logos so you know what's on.
The streaming is quite clever and will adapt the quality depending on your connection.