TVCatchUp is a popular website and app that allows users to watch 57 channels live on computer, tablet or mobile, or rather it did.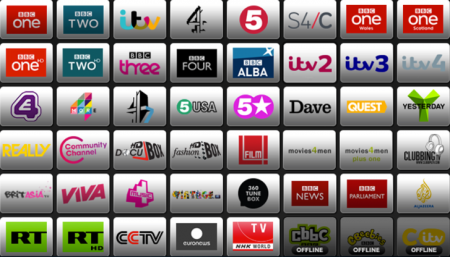 The broadcasters ITV, Channel 4 and Channel 5 took TVCatchUp to court  for copyright infringement dating back to 2007. The judgement has just come back and the judge has sided with the broadcasters so the website and app has been forced to remove live streams of their channels, and digital sister channels including ITV2, More4 and 5USA, from their website and replace them with links to the networks own websites.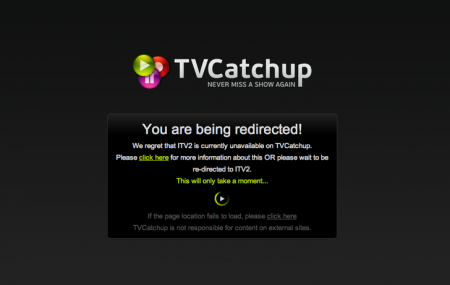 If you are viewing on mobiles or tablets then you can't watch ITV1, Channel 4 or Channel 5 over a data network, only on Wifi, but digital channels are unaffected. Trying to watch over data will result in a message like this.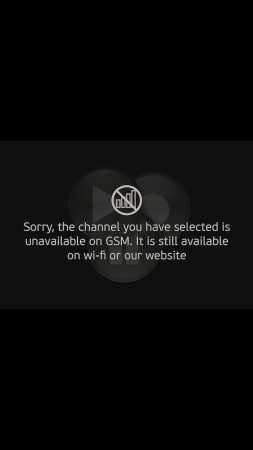 TVCatchUp could still appeal the verdict if they want to but as the networks took the site to Europe's highest court, and it ruled that streaming broadcasters shows without their permission counted as copyright infringement.
Source: TVCatchUp
Via: Guardian