So. over the last few weeks the interwebs have been getting in all sorts of a muddle over a phone called the Nokia Normandy. This phone is purportedly Nokia's Android handset.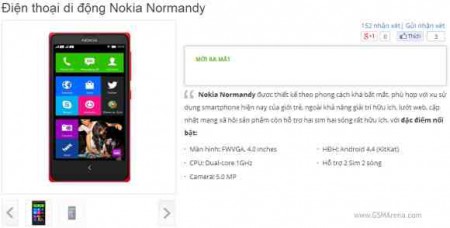 What? Nokia running Android?
Yep, you read that right. It is believed that the boys and girls in Espoo have been cooking this up for a while. There have been numerous leaks but his latest one seems to tie everything together. What we have here is a entry level device with very entry level specs that's aiming for the low end of the market.
Nokia already have the Asha range in that sector so why does this exist?
That is indeed a very good question. I believe that one answer is that by Nokia going down the route of Android it will mean that they don't have spend a fortune on getting developers building apps for their old Asha OS which is a cross between Symbian 40 and Meego.
This seems like a wise idea given that Microsoft will not really be wanting to spend much money on getting developers on board for anything but Windows Phone 8.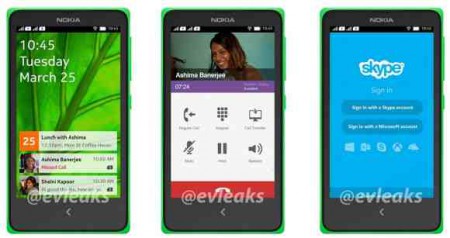 However onto the supposed specs of the Normandy
 4″ WVGA display 480×854 pixels
Dual-core 1GHz processor (Snapdragon 200 chipset)
5MP rear camera Dual-SIM capabilities
Android 4.4 KitKat with Nokia Skin
We will be at MWC 2014 where this is likely to be announced and will bring you all the news as we get it.
Source Phonearena