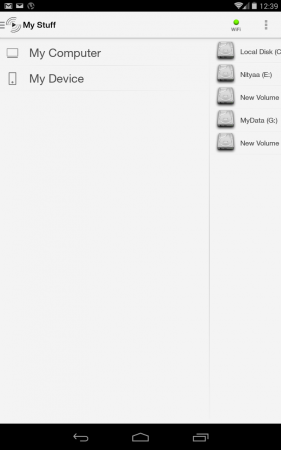 Right I'm going out on a limb here, but the chances are dear reader, that if you are a regular visitor to our site you will have heard of one of the many cloud drive services such as Dropbox, Box, Skydrive or Google Drive. In fact I'd wager that you are a user.
All of these services allow users to access files from any internet connection. But these services have some limitations, these being, limited free storage (although some users have been given quite generous amounts of storage when activating certain phones or camera upload services, but these normally have a time limit of 2 years) and of course only synced files can be accessed.
Now XDA member jrprules has made a tool to easily access your PC from your Android device, named Airstream. With AirStream, it's possible to browse the files on your PC from your mobile device, just like using your favourite file manager.
Another great thing in this tool is that PC version is written in Java, which can be launched on every operating system with a graphical UI. There is also a native Windows client, which will be uploaded in the near future.
There's two parts to AirStream – a client that sits on your PC and an app on your phone. You can then access over WiFi or a mobile data connection. You can then access all the files on your computer and you're only limited by the size of your drive. You can stream music and other media via the app too.