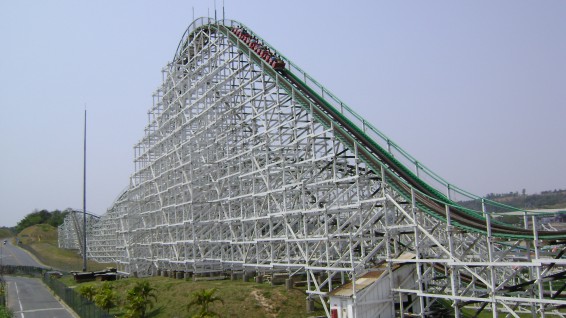 In just a few days Nokia will be having a big launch event at Mobile World Congress for, we assume, their new Lumia. We'll be there live to bring you all the latest, so don't forget to follow us on Twitter to get your fix.
But before that, I've got a question for you.
What's the busiest time of year for mobile phones? Yep, it's Q4. Some call it the "holiday season", some call it "Christmas". Whatever you want to call it, Q4 2013 should have been crazy for Nokia and Microsoft. We know already that the cheaper Windows Phone devices are selling the best. The Lumia 620 is dirt cheap, it would have been an ideal present. Same for the Lumia 625 or 520. Heck, the Lumia 710 is about £70 SIM free.
So yesterday we heard the interim financial report for the fourth quarter and the full year in 2013. That fourth quarter saw a better performance in 2013 than 2012. They sold 8.2 million Lumia handsets in Q4 2013 compared to 4.4 million in Q4 2012.
Great news yes? But they sold 8.8 million in Q3.
It's the busiest time of year. Microsoft and Nokia have some excellent cheap handsets but they sold half a million less in Q4 than Q3.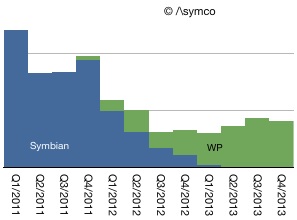 Horace Dediu has put together a great chart showing the sales. You can see the last segment below dipping down. This is just terrible, and these are numbers from Nokia – not based on predictions or analysts. These are real sales from the busiest point of the year, from a company who have previously seen strong sales from their cheaper handsets. Why aren't they selling ?
Sure, I'd like to see comparisons to other manufacturers, but for Nokia and Microsoft, traction is still a problem.