Recently we showed an early peek into the Three 4G network. It was a test under almost lab conditions and we managed to get around 50Mbps download speeds on the all-new 4G network.
However, just like my home fibre connection, there's a lot of factors that can alter speeds. Right now, in the middle of the day, I can easily get a download speed of around 35Mbps on my FTTC connection..
However, this evening that could all change. Three seem to be pretty honest about all this and, despite us getting 50Mbps download speeds in London, they're actively telling customers to expect a lot less. Outside, when signals are bouncing around buildings and you're on the bus a few miles from the local transmitter, things alter drastically. Plus the fact that other people will be using that same connection.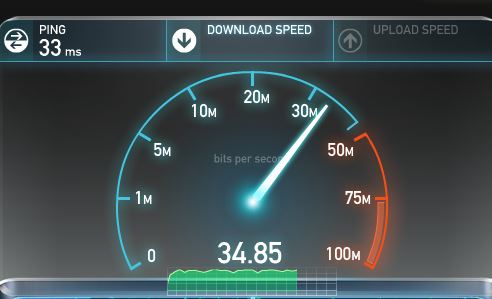 So, what speeds are Three telling you to expect on their 4G network? Well, here's the image that Three are using to explain it. We've mentioned this a bit before and it's worth pointing out that, in the US, HSDPA is marketed as 4G. Dual Channel HSDPA (DC-HSDPA) would, by that logic, be 4.5G. Confused? Heck, you're not the only one. That's why I'm quite glad that here in the UK 4G is LTE. It's 4G, not some sort of souped-up 3G.

So if we got 50Mbps download on Three 4G why are Three are telling you to expect 14Mbps?
Seems mad doesn't it? Well, I've got two phones here and both are reporting DC-HSDPA connections. They should get pretty rapid download speeds in theory. One is on Three and one is on O2. Both have low signal and both are getting just over 1Mbps on the various speed test sites.
So, perhaps they're right. Sure, you'll probably get much faster speeds, but expect 14Mbps and get a bit more if you're lucky. Don't expect 50Mbps though.
As part of our testing, we wanted to get outside the "lab" conditions and onto the street. We've been lucky enough to get a 4G SIM from Three and, although we'll be one of just a few people using the network, we'll be giving it a full trial this weekend.
Stay tuned to see how Three 4G performs out in the streets of London, right here on Coolsmartphone.