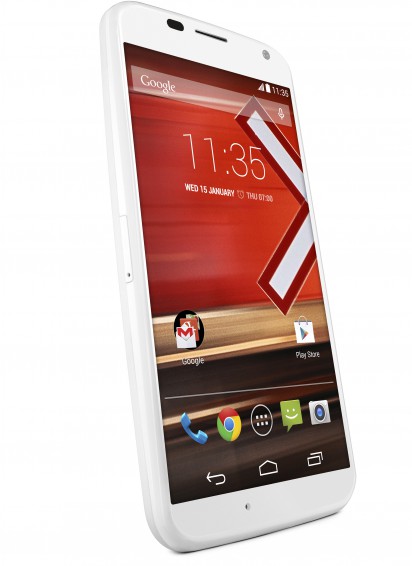 Just yesterday we covered the launch of the Moto X. The white version is exclusive to Phones 4u and you can pre-order one with them right now. If you go ahead and decide to do that you'll get a free wireless speaker worth £120.
Available later this month, the Moto X will be offered up on contracts, upgrades, pay as you go and SIM free. You can bag it in white or black for free on £25 3G plans or £29.99 on 4G plans. SIM free, it's £389.95 or, on pay as you go, £379.95.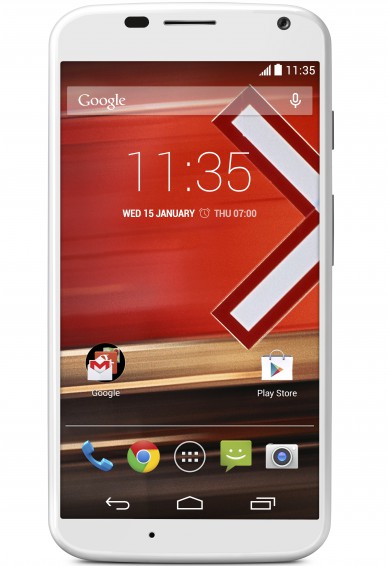 The Moto X has a curved rear and responds to your voice as Motorola push the "hands free" aspect of this phone. You can do more by using your wrist too. A quick double-wrist-twist and you're ready to shoot.
Ahem.
Specs include that 4.7″ AMOLED display, 1.7GHz dual-core CPU and 10 megapixel shooter. It runs on Android KitKat and we have further details in our earlier Moto X story.