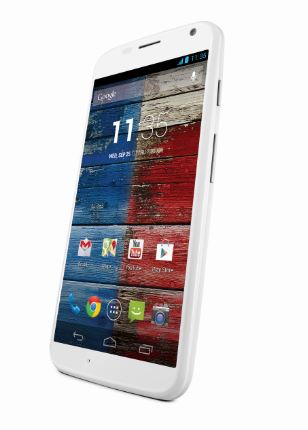 As we expected, Motorola have just announced the Moto X. The 4G handset has a 10 megapixel camera and a curved back. It's cheap too.
Like that "special club" I went to the other night, this particular handset is all about "No touching". It uses the Google voice-recognition system so you simply need to say "OK Google Now" to get going. You can get information like the upcoming weather, sports results and so on.
Moto have made some tweaks to the notification system too, with their "Active Display" system "pulsing" information without interrupting you. There's also a Google extension which will let you see and respond to text messages and notifications from your desktop PC without having to fiddle with your phone.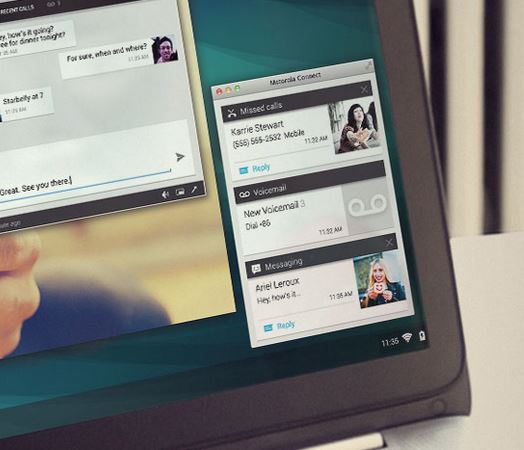 There's also a migration system to help you move onto the Moto X easily and an assistant that'll read and reply to texts while you're driving or doing other things. The Touchless Control system is shown off in this video if you want to see it in action.
It'll be available in black on February 1st from Amazon, Carphone Warehouse and Phones 4u. The handset will also be exclusive in white to Phones 4u for the first three months. Expect to pay £380 SIM free or £25 per month. There's also 50GB of Google Drive storage on top of the standard 15GB for two years, so you'll have plenty of cloud storage to keep those all-important files and pictures safe.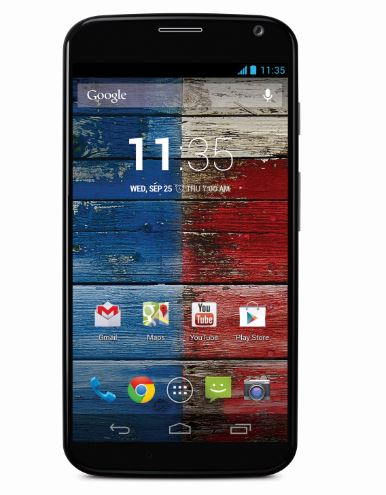 Specs? Well, there's a 4.7″ AMOLED HD (720p) screen and it runs Android 4.4 (KitKat) on a Qualcomm Snapdragon S4 Pro dual-core 1.7GHz CPU with a quad-core Adreno 320 GPU. Other specs include Bluetooth 4.0 + EDR, WiFi, 10 megapixel rear camera (clear pixel + quick capture plus 1080p video capture), 2200 mAh battery for "up to 24 hours mixed use" and a 2 megapixel front camera. There's 2GB RAM and you can either buy the 16GB or 32GB version – but that latter model is only available online. Expect to be buying the 16GB version in most places. No microSD expansion by the looks of it though.
Motorola have already added a product page for the handset and you can see it in action below..
http://www.youtube.com/watch?feature=player_embedded&v=NpNXg8u-WnM
http://www.youtube.com/watch?feature=player_embedded&v=Pfd3otIVMW4
http://www.youtube.com/watch?feature=player_embedded&v=1iaas42bhNM
Full press release below..