A bad gallery app can leave you struggling to find a photo or struggle to share it to your chosen Cloud Storage. The stock AOSP gallery app is a bit basic and manufacturers like HTC or Samsung create their own versions. Cyanogenmod has shipped with the AOSP gallery, which I usually end up not using and trying a third party app instead.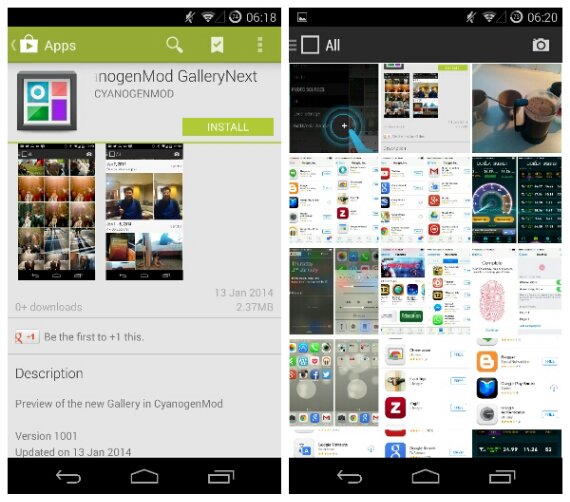 Well the Cyanogenmod team have gone and created a new gallery app which will come in future versions of the Custom ROM. But for now you can join the beta test and try it out now. I've managed to sign up and install it on my Nexus 5 and it's rather reminiscent of the HTC Sense 5 gallery. My Note 3 and Moto G weren't compatible, so it seems like the device list is rather small at the moment. I'm guessing you'll need Android 4.4 here.



The gallery app is obviously work in progress, but currently it supports cloud storage images, moments, local files and probably some other stuff I haven't realised yet.
Anyway, to install it you need to join the beta test Google+ community, join the actual beta test, download the app, then have a play with it and then make sure you report any bugs you find. Just head over to their Google+ page here and follow the instructions.