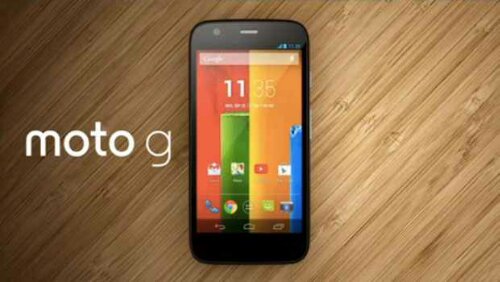 The Motorola Moto G has impressed pretty much everyone since its launch late last year, and the positives just keep on coming with the news that all Moto G phones will be getting the Android KitKat 4.4.2 update, with the roll-out starting today.
There have already been some KitKat updates to the Tesco UK version of the handset, although there's been no official confirmation as to why they got it first.
The budget handset is the first international non-Nexus device to receive the KitKat update, which may be unsurprising to some, considering Google now own Motorola, but it's still great to see a budget phone getting some update love so soon.
Whilst this is good news to Moto G owners, it may grate a bit on owners of high-end devices that seem to stay stubbornly fixed on old versions of Android.
We're expecting the European launch of the Moto X at an event being held in London tomorrow (14th January), and this points to the fact that it may well come with KitKat out of the box.
Main Moto G specifications:
4.5" 1280 x 720 edge-to-edge HD display
Qualcomm Snapdragon 400 processor with 1.2 GHz quad-core CPU
5MP rear-facing and 1.3MP front facing camera
720p HD video playback and capture
Clobber the big blue button for the Motorola press release: