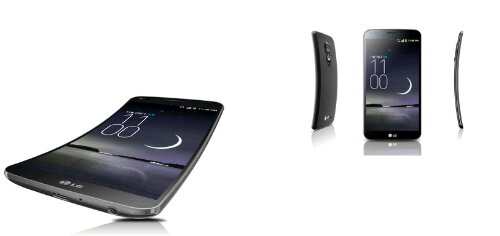 Oh sure, it's curved and it'll grab the attention of your friends and colleagues, but would you shell out a massive £690 for the SIM-free LG G Flex?
The new handset, which has a curved 6.1″ display with Android 4.2.2, will also be available on contract, with Carphone Warehouse pricing it up for £57 per month.
EE have stated that they'll have the handset first, and have already had demo units in store for people to play with, but not purchase. They've not revealed pricing as yet but tell us it'll be available to buy in February.
Meanwhile, Expansys have them up for pre-order for a penny less – "just" £689.99.
Now, I like LG, don't get me wrong, but £690 for a curvy screen? Would you? I mean, as an example you could spend £59 per month (just £2 more) and have this lovely curvy… Nissan instead.. 😉