The update draws nearer. Apple today sent out their latest iteration of iOS 7.1 beta. This iteration contains some bug fixes as well as a few UI tweaks.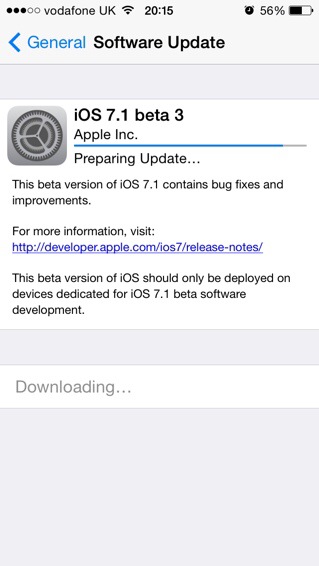 The bug fixes aren't as visual as the other changes, but they are most definitely there. We can show you the UI changes though:
"Reduce White Point" has been added into the Accessibility settings. Darkening the whites is what's achieved with this.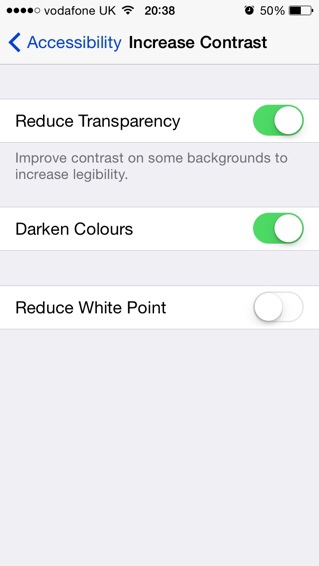 The dial pad has had a little face lift. This means that the daft green call button that's been used for so long is now a modern green/red circle containing a phone illustration.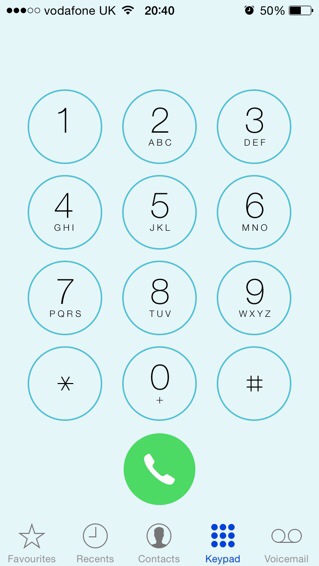 There are a couple of other tweaks like the darkened green icons and no doubt there will be more to come too – time will tell.
If you have access to the beta then go ahead and download the update now, and see the changes before the general public. Don't forget to report any bugs you find though!