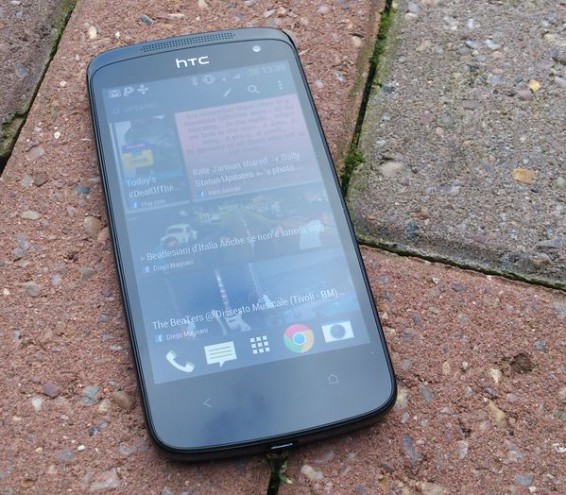 Following our full HTC Desire 500 review last month, Three have announced availability online and in-store. Prices are pretty good too, with just £18 getting you 100 minutes per month, 5000 texts and unlimited data (24 month contract). You can choose to notch up to 500 minutes and 5000 texts for just £21 per month (still unlimited data) or, if you wish, you can grab it on Pay As You Go for £199.
Sylvia Chind, head of devices at Three, told us..
With a price tag of under £200 the HTC Desire 500 is a great value smartphone with fantastic features and performance. Fans of HTC's Video Highlights will love Three's all-you-can-eat data and new Pay As You Go rates, at 1p per megabyte, as they will be able to share all their favourite videos without breaking the bank.
If you're thinking about getting one, don't forget to check our in-depth review. The handset features a quad-core 1.2GHz CPU, 4.3″ WVGA screen, GPS, 3.5mm audio, 3.5G connectivity, 8 megapixel rear camera and an 1800mAh battery. It also comes with some of the HTC Zoe features, including that clever video montage feature I loved so much.