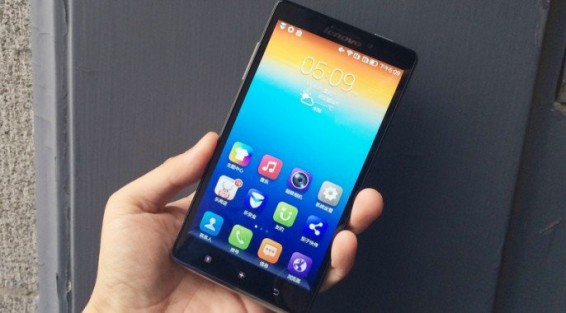 Lenovo today announced that it'll be bringing three new Android-powered devices into its 2014 lineup, catering to all corners of the market – if you're in a country where the devices are sold, that is.
We reported last year on Lenovo's announcement of the Vibe Z, a high-end Snapdragon 800-powered handset with a 1080p screen and 2GB of RAM. It's also packing LTE on board alongside a 5.5″ 1080p touchscreen. Other interesting features found on the device include a f1.8 13MP rear camera and a set of custom Lenovo apps allowing for "better one-handed usage on large screen devices". With a spec list like this, it doesn't come cheap – the 16GB storage option starts at $549 and will be available in February in a limited set of countries, including the UAE, Saudi Arabia, Indonesia, Malaysia, and Thailand. We're unaware of any plans to bring the Vibe Z to any more markets at this time.
Whist this was the headline announcement by Lenovo today, three other handsets have also been launched – two "S" series midrange devices, and an "A" series budget option. The S930 is a 6″ phablet (sorry, James) with a rather meagre 720p display, whereas the 4.7″ S650 opts for a qHD (960×540) display instead. Both carry the "fabric-feel" rear cover styling from the Vibe Z, as well as dual SIM support and twin speakers. The S930 will start at $319, and the S650 is priced at $229 – both being rolled out in existing markets. This means, again, there will be no Lenovo love for the UK (although you could try your luck importing one from a country that carries the device).
The A859 (no, I'm not sure where these model numbers are coming from either) sports a 5″, 720p, 178-degree IPS panel, and is powered by a MediaTek 6582 processor. Disappointingly, the A859 only runs Android 4.2 – in the heady days of KitKat, it's sad to see devices launching already out-of-date. It's priced at $219, and again is available only in existing Lenovo territories.